Education in the Post-COVID world | Prof. Dheeraj Sharma | Director | IIM Rohtak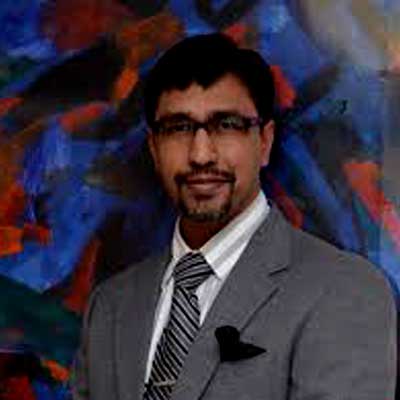 The unprecedented nature of the Covid-19 pandemic and its widespread impact has significantly altered and influenced economic and social systems across the world. Further, Covid-19 has highlighted the vulnerability of our progress and brought many systems to a near standstill. From the time the outbreak of Covid-19 was affirmed as a Public Health Emergency of International Concern, the biggest challenge has been our most vulnerable segments, namely, children and senior citizens. As Covid-19 active case numbers continued to increase, it became important to initiate lockdown processes across all major countries of the world. However, soon it was realized that it is essential that every citizen takes necessary actions to thwart transmission and to decrease the effects of the outbreak. Therefore, to resume our lives and businesses while navigating the Covid situation, UNLOCK plans have been put in place. As we continue to UNLOCK more, the protection of those in the educational facilities becomes particularly important.
In order to confront the challenges posed by Covid-19, educational institutions are leveraging technology to deliver educational programs online. Schools took the lead in deciding rather promptly that they must operate online and provide the best possible education amid the Covid situation. Thereafter, most higher education institutions in North American and Europe had also started online classes. Although the digital-divide presented problems in the delivery of school education in India, higher education institutions were able to initiate, offer, and build on the various methods of delivering quality education online. Given that in-person instruction and campus life appear implausible in the current condition, it seems that online education will help navigate the situation at least in the immediate term. However, for most of the aspirants, higher education would be rather incomplete without college life. The learning stemming from faculty-student interactions, peer-to-peer interactions, guest faculty-student interactions, and intramural activities may be impacted in an online environment.
IIM Rohtak was the first management institute to begin its flagship MBA classes in early June, albeit in virtual mode. The institute was able to get a head start by acquiring licenses of requisite technology to provide education directly to students' desktops. Further, the early procurement of licenses also facilitated the training of the institute's faculty in delivering online education. The institute decided to conduct 25% additional sessions for discussions and doubts resolution. By doing so, the institute attempted to reduce the impact of a possible reduction in engagement in online classes compared to off-line classes. Further, students were impelled to engage in self-learning as they were required to appear for frequent short quizzes online, which also possibly reduced the burden of having a heavily weighted mid-term or end-term examination.
My hope is that the experience of online classes to guarantee academic continuity during the Covid situation will encourage policymakers to rethink the efficacy and wisdom behind yearly examination systems and on-site entrance examinations.
Reconstruction in school education is vital to support continuity in learning, human capital formation, and well-being that can significantly add to long-term economic and social prosperity. Consequently, we must dwell on creating educational institutions that focus on blended learning options. Therefore, as educational institutions prepare to re-open, they must realize that Covid-19 will not distinguish between ethnicities, disability statuses, age, or sex. Hence, there lies an opportunity for educational institutes to demonstrate that discipline at the individual and organizational levels can together help prevent the entry and spread of Covid-19 in a community. As institutions open, they could operate with one-third of the students on a weekly basis. On residential campuses, one-third of the students could attend physical classes per week, and the remaining could attend online classes from dormitories. Therefore, every three weeks, students would get a chance to be in a physical classroom, and others would remain self-quarantined. Further, classrooms could operate on reduced capacity, and dining areas could operate as pick-up food-stations for students to collect food. If this model succeeds, then educational institutions will have shown the way to the rest of the world.