Cybersecurity skills gap: Why it exists and how to address it | Raj Sivaraju | President | APAC | Arete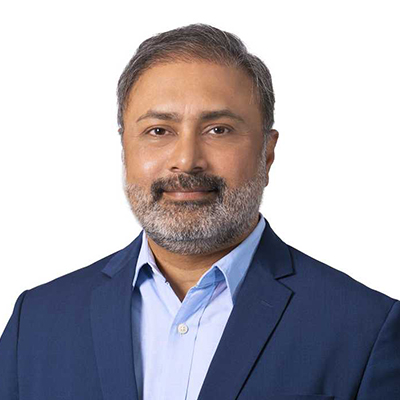 Digitization is taking over the world by storm; there are no two ways about it! To thrive in this ever-evolving landscape, organizations must arm themselves with the latest technologies and ensure their customers' needs and demands are met in the exact manner they want. However, in this endeavour, most companies either fail to focus on cybersecurity or don't consider it a priority, thus becoming more vulnerable to threat actors.
According to a report, cyber incidents have increased by almost 300% since COVID-19. The alarming rate at which cyber incidents are rising across the globe indicates the evolution of threat actors and the dire need for skilled cybersecurity professionals.
Although the demand for skilled cybersecurity talent is high, their shortage is causing severe security gaps within businesses. According to reports, 3.1 million cybersecurity jobs remain vacant worldwide, one of the most significant factors behind data breaches and other security threats faced by IT firms in India.
But the question is, why does this skill deficit exist in the first place? In this article, we will discuss the reasons behind the skill crunch in cybersecurity and how to bridge them.
India is home to one of the largest software engineering talent pools globally. However, given the scale of digital adoption, training and upskilling experts in detecting cyber incidents and minimizing risks is the need of the hour. At the same time, most small and medium businesses are unaware of how they can use managed security services firms to deal with this challenge. Collaborating with a leading cybersecurity firm like Arete to manage and reinforce their security postures could be a one-stop solution to all the cyber risk hassle.
In addition, CISOs should also prioritize conducting cybersecurity workshops for employees to educate them on industry developments and prepare them to tackle threats mindfully. They should also promote customized upskilling courses for employees to develop practical knowledge with a hands-on approach.
Skills like problem-solving, technical aptitude, thorough security knowledge, and a deep understanding of ethical hacking are necessary. Professionals should also enhance their personality traits like communication, agility, and attention to detail. This can be achieved by upgrading the traditional pedagogies and training students from the early days. Doing so will go a long way in generating industry-ready talent.
The low participation of women in cybersecurity is another critical reason behind the small talent pool. Factors like pay gaps, inclusivity, and equality for women must be addressed to fill the potential gaps and build a strong team of professionals to combat threat actors.
Wrapping up
As estimated by McKinsey, cyber incidents will cost the world over $10 trillion by 2025. It is thus more important than ever for organizations to train and upskill their security teams with exposure to the latest technologies and equip them with the right tools and knowledge to respond actively to cyber incidents.
They must also be trained to negotiate with threat actors in case an incident occurs to minimize the impact of a breach or any other security gap and ensure that their operations are restored as soon as possible. Cyber incidents are inevitable, and no company is 100% safe. But what they can do is stay prepared to keep risk to a minimum.