Creating a better Work-Life for our Working Moms | Dola Mukherjee | HR Head | Exide Life Insurance Ltd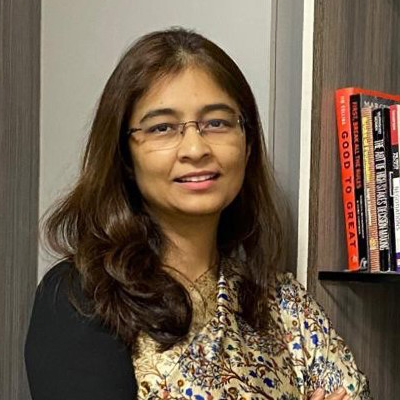 If you are a working mom, you know the struggle of snoozing the alarm for five more minutes, getting your kid ready for school, managing the home chores, and prepping yourself to travel to work to face hundred more emails and countless meetings during the day.
If you are a working mom during the pandemic, the lines from your personal and professional lives have probably blurred and the struggles have increased a 100X. And nobody knows this better than you do!
Since the early months of 2020 when the world braced themselves to fight the novel Coronavirus, our women employees were fighting a stronger battle for an equal future in the job spaces vis-à-vis managing their homes. A report by Centre for Monitoring Indian Economy highlights that over 12 Crore Indians lost their job in April 2021 owing to the pandemic and a report by Mckinsey states that one in four women were considering leaving the workforce or downshifting their careers, voluntarily. The cause for the latter was a failing work-life-balance.
Despite a rise in gender-equality initiatives in organizations, one cannot shy away from the fact that the struggles of working parents, especially mothers take a higher pedestal. With imposed lockdowns to curb the covid-19 virus, the responsibilities towards home chores have increased manifold and women are feeling more exhausted, burned out, and under pressure than men are, according to the 2020 Women in the Workplace study.
This puts forth the essentiality of five tips that will only make the life of our working moms stress-free, better and happier –
EARLY TO BED & EARLY TO RISE
As the golden rule says – Early to bed and early to rise, makes us healthy, wealthy, and wise, it is only in the present times that we come to realize its ultimate importance.
When it comes to working women, mornings start much earlier than the rest of the members in the house. However, if they spare twenty more minutes in the process and breathing in the fresh morning air and flex your body, they're mentally and physically ready to seize the day.
A little bit of morning-yoga always helps.
MAINTAIN A DIET
In the constant effort of ensuring that the loved ones eat right, women end up neglecting their own diet. Most often than not, women grab bites on the move to save time, most of which are junk munchies. While a check cannot always be in place but a slight monitoring always helps.
An ideal plan will comprise three meals in a day, but given the tight deadlines one has to meet, it is advisable to keep quick nutritious snacks at all times so that despite a skipped meal and munch at interims, the stomach is full.
Keep drinking plenty of water throughout the day.
CREATE A TASK LIST
One of the most understated rules in the book of organizing is to create a task list. This is not only restricted to the job life but also penning down that important meeting with your kid's teacher or the grocery shopping that you have been planning for a while. Jotting down the items that you have envisaged for the day helps plan your day and simplify it all and does not overwhelm towards the day-end.
Carry a small notepad and pen just in case there a new item pops up.
TAKE A BREAK
With different set of responsibilities depending from person to person, and in the constant hustle of ticking all the boxes, working moms often feel drained out and super exhausted. To counter this, taking 10 minutes break at intervals and stepping out to get some light and air works best.
In case there is an important unmissable call, walk and talk.
GROOVE IT OFF
In the race to win it all, it is most important to give oneself the time and space it deserves. Keep the weekends free. Step out and do everything that you absolutely love. Pick your favorite meal, meet your friends, or talk to the ones who are at a longer distance. If at home, play your favorite music and groove a bit to relieve a little more stress. The happier you are, the lesser exhausted you feel at work and ensure the family's wellbeing too.
One of the biggest learnings during the pandemic was to be empathetic to all, besides embracing uncertainty. As more HR leaders are constantly trying to create a better work space for the employees and relooking at their initiatives, we are positive that these five tips will sure come handy to our broad set of employees who are working mothers.