Covid 19 – Emerging "NEW normal" or "NOW Normal" ? | Jayanthi J | Partner | Peoplezenn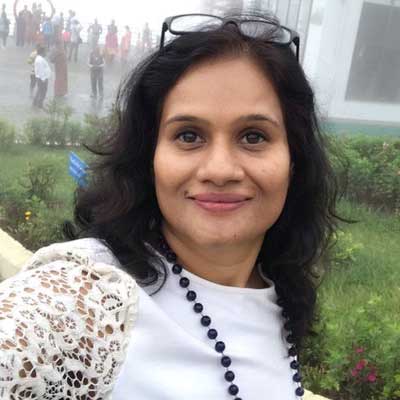 Within days  the pandemic has pushed corporate India to behave differently, the workplace to learn and the people to view  things differently.
We were in discussions with the HR stakeholders of a growing organisation on the roll out dates of a long term Leadership development plan. Overnight, the key members from different functions shuttled around to execute an action plan devised for distributed work environment . All development work was shelved away. Things aren't normal it was said but work has to go on and new ways have to be implemented, as the show must go on!
Leadership team along with all functions including hiring to IT and HR have been immersed as part of the task force to ensure that the workforce gets to work remotely and seamlessly. Not only remote work, but also impending HR processes – (Hiring, Ejoining, Eappraisal, virtual trainings etc) employees issues arising out of immobility, lockdown and customer deliverables. All new, and a new way of delivering.
I hear the chatter and the murmur from People especially HR and enabling functions who have become much more busy and stretched  than usual in ensuring that the new work mode goes seamless without hiccups.
Is it just a temporary work arrangement ? Is it making people with new learnings emerge with new mindsets ?What are the things which will permanently be impacted  Many are talking about this as a NEW NORMAL.
I perceive it as a NOW NORMAL – as the environment is going to constantly change with today's pandemic as a challenge and tomorrow some other challenge. What is key, is to acknowledge what is NOW is the Normal and keep working along side. It is not about going back to where we were. The NOW will remain at any given time with new challenges and issues, hence HR and teams need to be agile in adapting the NOW NORMAL. Every NOW will need to be seen as NORMAL and our work systems built to treat it as Normal. So, are we geared up? How is it going to emerge?
There are companies struggling with remote infrastructure and engaging with tech partners to deploy them. At another side, there are some who were already adept in a remote work environment. For whom the key focus is, how to work BAU in ongoing basis  -and simulate face to face work style -team meetings, team luncheon together , time slots for casual chit chat.
As all of us get attuned to Learning the new normal. Many questions surface-
New workplace the past, many other organisations have consciously preferred to keep away from remote working in spite of the possibility of having the flexibility. As culturally, having people at work closely under guarded environment gives an assurance of optimised delivery.
The current times have perforce made most of the companies without any choice to immediately come out with remote working. the transition has not been easy but this one time mammoth task has given way to possibility of keeping this as a long term arrangement.
As they say it takes 21 days to build a habit and in the case of delg executed with a remote work arrangement, employees will get adapted. It will get employees thinking on pushing the Organisations to make it as one of the available options and the right to exercise be left with employees.
Going forward many people-friendly companies will integrate the remote /work from home arrangement as part of the " normal work".
Why not? as it gives flexible work life and engaged workforce and reduced  attritions. Competing companies may also have to follow in line. Also, the boundaries  between personal and professional work space will be less accentuated. Its just not about the person alone but it is imperative companies will want to know the ecosphere of their respective employees too.
Digitalisation & HR tech
With the kind of digital investments that companies are making they would go further on to ensure that all experiences as realised in a face to face interaction in a physical workplace is simulated in remote work. From the most used cloud storage tool to many others -Project management, Team Collaboration, Productivity, Quick Feedback Video Calls and Screen Sharing, Time Converter, Work-life Balance and Employee Rewards so on.
Inclusion and diversity agenda 
When performance and deliverables are the only major criterion for smooth and successful work environment in a remote work life, the other features  which may come in the way due to one's own unconscious biases – gender/physical appearance/ community faith may not be a hurdle any more. This will promote a diverse workforce and help in the inclusion agenda.
Wholistic Wellness 
With the current pandemic and for future untoward challenges,  staying healthy would be of key focus and hence we may have more apps and tracking to ensure people are doing well – physical, mental and emotional. Whether it is Portea or Practo or many other which will surge ahead.
Communication
With the new kind of work environment, it may not be easy for managers or HR to walk up to the people or teams in order to communicate and hence one of the biggest test would be how strong are our communications channels being built. Need for looking at mediums which will appeal to multiple generations – Gen Y to Z. Men and women etc
There are companies which are deploying bots which could provide casual  water cooler talk effect wherein likeminded employees who may not have met each other may also come to gather to connect and discuss casual topics on a common platform.
Appraisal/learning 
People would need to be more self reliant and able to take decisions faster. hence Focus would be more on continuous feedback and coaching as making people to be able to perform on their own would contribute to team's success
Metrics 
Every transaction or interaction needs to be quantified and tracked in some way of metrics in order to influence making the right decisions. No more gut feeling or by prudence but assessment based on right facts. This was anyway coming true with the backdrop of 4th industrial revolution but the current changing landscape is accelerating the transformation.
Government  bodies
We see the head of the nation holding active communication with remote state functionaries, and the government  connecting thru remote infrastructure. This will propagate and indirectly nudge and sync in with industry and the whole ecosystem  to put their act together in faster and quicker deliverables.
World is one  
With larger set of companies working remotely and next level  digitalisation, it will help the agenda of world being One. Earlier Countries across different parts of the globe may have tech adaptations in different levels of advancement , but with the current situation it has placed all countries in level playing field. Mobility, communication and work can happen seamlessly across any part of world resulting in shrinkage of workplace  and much more.
In many ways we may think we have all rushed to a new kind of work-life, but the prompted digitalisations will be more of a boon then a bane, where it is possible to push messages easily, remotely and swiftly. Many things which may not have easily been attained through personal interaction may easily be realised by digital medium and  zoom calls!
Workplace alone isn't in isolation as our social behaviour and connects too get influenced hence welcome to a new world of learning and a new way of life to all of us!