Corporate Lessons from Covid19 | Chintan Joshi | Head – Communications | India SubContinent at Covestro India Private Limited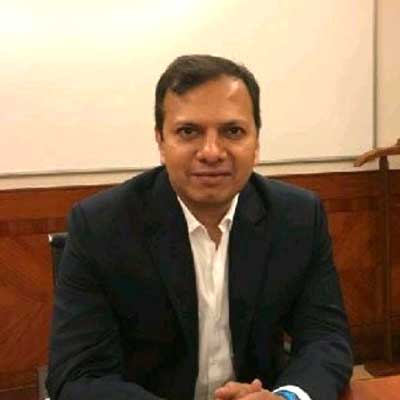 Corporate Lessons from Covid19 – Engagement and Involvement key to employee connect & well-being
The workplace environment is has been evolving over the years and due to Covid-19 it is evolving dynamically as office locations have expanded and work from home is becoming a new normal. With this new change, organisations come across an unexpected challenge of maintaining transparency, and team collaboration become important while working together from different locations. Employees need to feel connected in order to be fully engaged, especially in the work from home environment and there is no better way to promote this core principle than to actively start a discussion with employees and their families.
Even though work from home or stay at home has been accepted as the new normal, it may not have been easy for everyone. Keeping this in mind, after receiving certain suggestions from our teams, we at Covestro decided to launch virtual interactive initiatives to instill fitness, resolve the safety, and family fun for employees as almost all of our employees are working from home.
The rapid outbreak of novel Coronavirus has led corporate professionals across the globe to be in an unusual work-from-home situation. Such a prolonged situation is new to all, thus ensuring the mental and physical well-being of our employees during this time of extreme uncertainty is important for us. We not only want our employees to adapt to this situation well, but also want them to use their time and opportunity to stay curious, courageous and colorful. With an objective to proactively engage with our colleagues and offer them a platform to express their views, experiences and suggestions, we launched 2 internal campaigns titled 'Reflections' and 'Covestro Clicks'. Through these initiatives, we want to connect with the employees to understand their views and opinions along with their different experiences of working from home.
The diverse and highly motivated workforce has always been at the heart of our company's success. Through our unique initiatives, we are taking an important step towards the well-being of our employees by interacting and engaging with them on a regular basis. The initiatives that we have launched are reflective of our core values of being curious, courageous, and colorful. Keeping these essential elements in mind, we aim to catalyze the positive spirit, hope and cheer among the teams across India.
While Covestro India has been at the forefront for its innovation and influence in its known field of work, we are proud that our interactive initiatives have been an outcome of our employees' innovative ideas itself. To conclude, we want to convey to all our stakeholders and most importantly our employees that we are with them in this time of uncertainty with even more commitment and determination to help all of us come out stronger from this situation.
(The Author of the Article is Mr. Chintan Joshi, Head – Communications, India SubContinent at Covestro India Private Limited Covestro India , Covestro India)