Changing role of Technology in HR | Romita Mukherjee | Global Head HR | Whatfix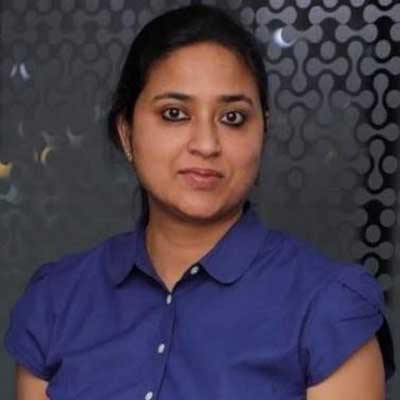 Over the past two decades, technology has become integral to supporting all aspects of an employee's lifecycle within an organization, from recruitment to enabling employee engagement to improving retention, and even employee lifecycle management. HR management systems help in monitoring employee attendance, performance management, and boosting employee productivity. Today, the infusion of emerging technologies such as AI and ML in HR is opening up a world of opportunities to revolutionize this space. To stay on top of the accelerating pace of technology-driven change we must adopt technology early. Technology today provides a competitive advantage that drives change and helps in staying resilient & agile in the face of disruptions. On the other hand, failing to keep up with the pace can cause the opposite effects – organizations will fall further behind their competitors and the market as a whole.
Transforming HR Through Technology
Human Resource technologies are reshaping the way HR departments operate, manage employee experiences, and provide value to their organizations. Organizations are increasingly investing in HR technologies as HR functions become more important to improving topline revenues. With advances in HR technology, more people will adopt tools such as cloud HR, employee self-service, and people analytics. With remote work on the rise, it is essential that HR departments be prepared to offer online capabilities for all HR tasks, including employee-centered tasks such as onboarding and training. In addition, HR departments need HR platforms that can operate remotely, so investing in cloud-based HR tools is essential.
Emerging HR Technology Trends
As HR managers helped employees adjust to the new normal after COVID-19, their plates have been full. We're now trying to decide how to reintroduce in-office work a year after our workplaces changed forever, and new business trends are on their way. These models provide organizations with the option of working from home and in the office at the same time and the importance of leveraging HR technology to keep that distributed workforce connected.
Here are some of the most important HR technology trends that will impact the business landscape in 2022 and increase employee engagement, collaboration, and productivity.
● HR Virtual Assistants & Chatbots: Unlike traditional virtual assistants, Human Capital Management (HCM) virtual assistants handle HR-related tasks, like releasing payouts, and analyze related employee data. While virtual assistants have been around for several years in the personal and eCommerce sphere, they are starting to be used in the workplace as well. The year 2022 could be the year HR fully embraces virtual assistants. To keep up with the accelerated digital transformation, HR professionals in the post-pandemic workplace will need to be more inventive and creative than ever before.
● Employee Self-Service Software: Employee Self-Service (ESS) enables employees to check their pay statements, update their direct deposit information, or update their benefits online without contacting HR. When employees are in different time zones from HR, or if they never meet face-to-face, ESS is especially useful. Use a digital adoption platform (or DAP) to integrate directly with your new ESS rather than forcing your HR team to learn new software-the exact problem you're trying to solve. Your employees can follow interactive in-app guidance, created by a DAP, while they work on important processes.
● AI-Based Recruiting: According to LinkedIn research, the top complaint among recruiters is that they simply do not have enough time in the day to manually evaluate all the applications they receive. By eliminating the 42% of resumes that are automatically unqualified for the role using AI-based recruiting software, manual recruitment responsibilities are drastically reduced. When HR teams eliminate these tactical tasks from their to-do lists, they can focus on higher-value futuristic strategies like conducting focussed interviews, enabling hiring managers for better assessment, analyse effectiveness of each channel/sources etc.. An AI program can also be programmed to search for specific skills or phrases in a resume, or even eliminate unconscious bias and predict the close matches to the job descriptions. One study says using AI recruitment can lead to a 35% decrease in turnover, a 20% improvement in performance, and a 4% growth in revenue per employee, as it reduces the chance of hiring an unqualified/average candidate.
● AR/VR Applications are Making Learning and Development More Engaging: Virtual Reality (VR) and Augmented Reality (AR) applications can be used in business environments to provide training by simulating experiences that would be difficult or impossible to replicate in reality. Complex scenarios are well simulated in these environments to test decision making, actions and approaches of the learner groups rather than just training them on the concepts.
The future is now: Changing role of HR in 2022
Our digital world has blown up HR technology like never before, and when used properly, the tools can boost a company's growth and productivity while improving the employee experience. However, working with new technology requires a learning curve. You can shrink the skills gap within your team by implementing digital adoption platforms (DAPs). Employee engagement is a big focus of HR today. To improve remote working, HR technology should be implemented across all phases of the employee life cycle.