Challenges in Recruitment | Manoj Sharma | Head HR | Adani Electricity Mumbai Ltd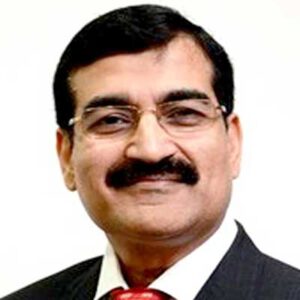 For any organization, be it start up or matured the biggest challenge is to hire the right talent. In the race to hire the best managers miss to hire the right candidates for their organisations. The main challenges to hire the right candidate which are generally seen even in matured organizations are as under:
Organisational challenges:
A. Unclear strategic intent of the top management: Business models remains in the minds of top management.
B. Direction setting: Operating models are not clear even at n-1 level.
C. Organizational design in alignment with market dynamics: Core – non core roles are neither identified nor discussed. Balancing the organization with core and non core cost alignment.
D. Hierarchical Structures are mere boxes of reporting. It does not justify to the principles and organizational design for efficiency and effectiveness.
E. Role efficacy: Role alignment and putting the jigs together to make robust roles as the hierarchy moves up. Strategic, leadership, managerial and front end execution remains the differentiators.
Leadership Challenges:
Hiring manager doesn't do enough home work before going for recruitment. They neither study the profiles of aspiring candidates nor clearly understand the requirement.
Stereo type job descriptions: JDs which appears to be very professional with crafted words are created by market experts are rarely seen by hiring managers because it remains far from the actual requirements. Vice a versa if it is internally done and created by hiring manager, again it does not qualify to be close to reality.
Unfamiliar psychometric or functions test for selection: hiring managers and recruitment managers both does not understand or can decipher the graphic outcome of such test and its correlation with the profile requirement of the desired candidates.
Unplanned question bank from the mind of recruiting managers: candidates have to pass through the mercy of such recruitment panel who are neither trained nor certified to qualify to sit in panel.
Competition between recruitment manager and candidates: besides other challenges recruitment managers wants to see mirror image in the candidate or he wants every thing to be done by the candidate which he himself is supposed to accomplish in the organization.
Organization leave such sensitive matter of recruitment in the hands of such managers which not only ruin the process but in return hire liabilities for management to handle with care or toughness.
Bigger questions remains still in un answered if asked to hiring or recruitment managers.
Are you hiring for today or tomorrow?
Are your hiring general managers when going to campus ?
Are you hiring for performance or potential?
Are you hiring for knowledge or attitude ?
I think answers to these questions lies in itself even before addressing organizational or managerial challenges in recruitment.