Challenges in Hiring Leadership Roles! Chiranjeevi Pannem | Chief Human Resource Officer | Blue Square Tech Solutions Pvt Ltd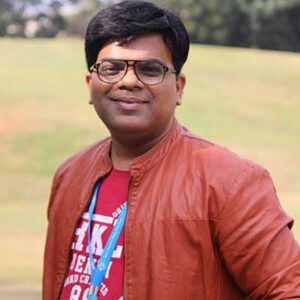 Hiring Leadership Roles is next BiG ThinG in IT Industry and particularly an area where HR folks have nightmares! Being in the HR industry for over 12+ years of experience and having worked in different geographic locations globally, below are key takeaways on the topic "Challenges in Hiring Leadership Roles!"
Statistics – Do you know the percentage of Leadership roles in Industry? Let's do quick math here.In India, we have 2 million professionals working in corporate industries, and the percentage of leadership roles in these are 0.1%, i.e. 2000 Active leadership positions. Since the Leadership funnel is low, the HR teams are struggling to find the right people.
Culture Fit – We know that the culture in the startup, midsize and MNC organisations are different, and we look for same background of experience, we end up not finding the right one. Geographically most of the HR teams look for people with in the city, as it makes sense that they could be right fit for culture at the office, since they are locals. It is a myth. The HR team has to look for beyond boundaries of cities, states and nations for the right fit. Perfect example Sundar Pichai (Tamilian) at Alphabet.
Leaders won't be available in Naukri, Monster, Indeed – It sounds weird but true, in my over a decade of experience in HR industry I haven't found or recruited even one leader with job websites but most of them are available at LinkedIn, and If someone would like to hire a senior leadership roles your platform should be changed from traditional platform of job websites to professional connecting platforms like LinkedIn.
Wrong Hiring with 100 years experience: Comical note have you heard any time an insurance background professional selling IT products or Educational background professional in the presales team in IT industry. It's been tough, and sometimes the candidates tell beautiful stories about how they can add value to your organisation without prior experience in the same field and products, often it failed. For reference, you can refer the startups which have been started from 2015 to 2020, and you could see 98% are abandoned because of the wrong candidate at the right time and no prior similar background . Having said that if someone who was constantly working hard for the company and have ethical values towards organisation and people, these people within the organization can be given a chance to execute as a leader for a fixed amount of period to evaluate the success ratio which saves time, cost and empower existing talent at the workplace.