BukuKas-Tokko onboards Alexander Peter as a Sr.Vice President HR in the Founders Office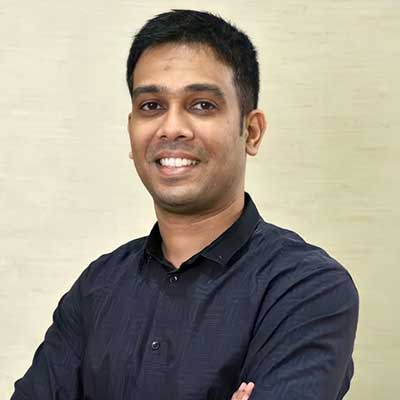 BukuKas-Tokko – an online store builder that seeks to help MSMEs pursue "real online selling" through its product and service offering, has onboarded Alexander Peter to lead People Strategy as part of the founder's office.
With a career spanning over 14 years across various verticals, Alexander has garnered extensive experience in the VC space, Investment Banking, Gaming etc in the HR space. In this new role, he will work closely with the founders to help scale and build high performance teams across different geographies (Asia & Europe).
Commenting on his new appointment, Alexander Peter Sr. Vice President, BukuKas-Tokko , said , " I am excited at the challenge the new role brings with it. Talent war is real and retaining talent becomes even more important. At BukuKas-Tokko we intend to build and nurture a world class team. We currently have a diverse team working from 9+ countries (between Asia & Europe) and I look forward to blitz scaling hiring and developing a high-performance team across geographies."
"We are delighted to have Alexander join our team. His insight into building and developing highly scalable teams will be an invaluable asset as we build our teams in Asia & Europe. We look forward to working with him." Krishnan Menon, CEO and Co-founder, BukuKas- Tokko also added.
The Bukkukas-Tokko team is on a hiring spree and will add more numbers from India to their 280 strong team across 9 countries. The Bangalore Product, Engineering, Strategy, HR and Finance teams currently employs 60+ members from across the country.
The BukuKas-Tokko team is looking at hiring from India for various roles in Product Management, Engineering, Strategy & HR teams in the country and for global roles.
About Bukukas-Tokko:
BUKUKAS and TOKKO is committed to providing solutions for MSMEs post-go-digital so that they can thrive and grow their businesses by democratizing access for business owners and seeking help MSMEs to own their customers, manage their brands better, maximize their profits, and enable them to do 'real online selling'. Currently, Tokko and BukuKas has a combined number of 8+ million users throughout Indonesia comprising of small, medium, and large sellers.
Considering the words of support from eminent figures as well as the trust reposed in them by users as evidenced by Tokko winning the Google Play Users' Choice Award 2021, it seems clear that TOKKO's efforts to make a difference in the MSME ecosystem in Indonesia is getting the deserved recognition.