Breaking the Norm: Why Integrated B.Tech After 10th Can Be a Game-Changer in Engineering Education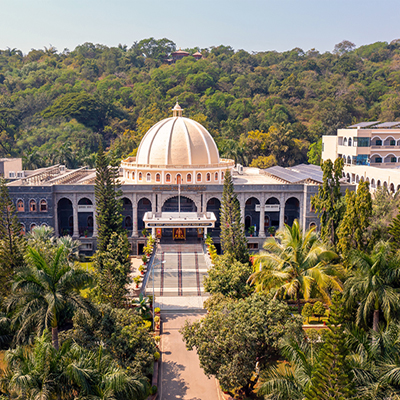 Rapid developments have taken place in the 21st century, particularly in the area of technology. Almost every day brings new news of technological advancement. Artificial Intelligence and Machine Learning (AI & ML), Quantum Computing, Internet of Things (IoT), Blockchain, Smarter Devices, Cyber Security, 3D Printing, Robotic Process Automation, Unmanned Aerial Vehicles (UAV), Virtual Reality and Augmented Reality, Smart Buildings are the new technology trends. Engineers play a critical role in these technological advancements. In the current education system, professional education is considered after 12th and engineering is the most popular option.
JEE, MHT CET and various university entrance exams are mandatory for students after 12th science to get admission in engineering. So almost all students prefer private tuition. Fees charged for such tuition are very high. Also, a student who scores well in class 10th is not guaranteed to score well in class 12th and entrance exams. The time, money and competition required to prepare for the 12th and subsequent entrance exams may result in stress and
frustration for students and their parents.
Another option for engineering is to take admission in diploma after 10th. Basically, the objective of a diploma is skill development and employment generation based on it. But most students tend to pursue engineering degrees after their diploma. For this, students can be admitted in the second year of the degree after their diploma. According to AICTE regulations, only 10% of the recognized engineering seats are reserved for diploma holders.
Furthermore even within this 10%, 50% of the seats are reserved for reservations. As a result, students have to face intense competition, and even then there is no guarantee of getting into the desired engineering college. Due to this, students prioritise grades over technical education and skill development. As a result, they do not achieve the desired level of personal and professional development, and they also lack technical skills.
A third and unique option is six years of engineering education after the 10th standard called Integrated B.Tech. If you are looking for professional education and that too in engineering, Integrated B.Tech is a promising and innovative option available. Integrated B.Tech course is available in very few universities in India and one of them is Dr Vishwanath Karad MIT World Peace University, Pune.
Integrated B.Tech after 10th offers six years of engineering education rather than four, allowing students to specialize in their chosen field. The course is designed to provide students with a strong foundation in mathematics and science, as well as an understanding of how these subjects relate to engineering. Unlike in the 12th and diploma, there is no stress to achieve good grades. It creates interest in the subject of engineering among the students. Through this, technical skills and inventiveness are developed and nurtured. Additionally, some universities offer students the opportunity to intern in the industrial sector for six months. This provides students with the opportunity to apply their engineering education in the industrial sector. This leads to excellent job opportunities in reputed industries.
Choosing an engineering option necessitates considerable deliberation. Overall, Integrated BTech after the 10th can be a great option. In this, the personal and professional development of the student is very good. An early start in engineering provides a student with a solid foundation in engineering, and technical expertise, and can certainly benefit in a professional career.