Best practices in hiring | Samruddhi Mulye | Vice President and Head – HR & CSR | Netscribes India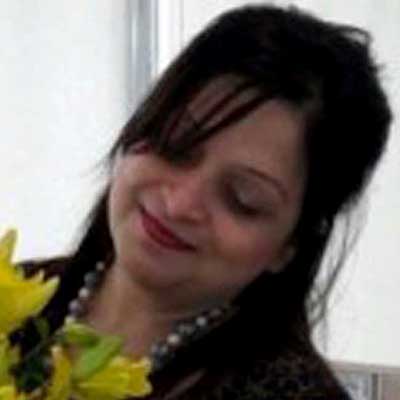 Talent Acquisition has never been so competitive and so the process of on-boarding the best talent is a daunting task for most seasoned talent acquisition professionals and leaders alike. It is a war of talent and therefore the talent attraction market has just arrived. It is thus imperative that organisations and hiring professionals needs to be on the edge to ensure the best gets taken by them.
The job market is for the millennials. Their aspirations and expectations from life are different from what earlier generations desired for. This also implies that the baby boomers would retire soon and make several positions open for jobs. The tectonic shift in the world of technology also means that newer roles and jobs with varied skill sets and knowledge
requirement would open up.
It is therefore important that the talent attraction strategy is thoroughly thought through and aligns with the organisational goals and vision. Here are a few best practices that could be easily adopted to improve the talent acquisition process.
1) Be there, visible! Build a brand
To get the best talent from the market, the employer needs to be out there and visible. It is important for organisations to be build a compelling brand that resonates with the talent market, they seek to invest in. The talent today wants to be associated with the best and known in their field of specialisation. Be an effective storyteller. Weave a story around the
brand and make for an interesting sell. Be consistent about the story and communication, both internal and external. The internal employees work as your best ambassadors. Get these ambassadors to work for you and help talk about the organisational culture. The candidates review the organisation and the culture carefully before arriving at the decision.
All the social media platforms like Facebook, LinkedIn, Glassdoor to name a few, mirror the culture of the company and reflect on what really happens inside.
2) Build that culture! It is time for the gig-economy talent …
With changing times, newer generations aspirations and expectations from their workplace change. The millennials now seek lot of freedom, agility and innovation from their organisations. The culture in the organisations should also go through transformation to be able to accommodate the best of talents available in the market. The culture assessments need to be embedded in the talent acquisition process, to be able to make a right choice and make an apt cultural fitment hire. Large percentage of talent are focussed and make decisions based on company culture (20%) and career progression (21%). The upward trend on these factors continue to surge upwards with more & more focus on company culture. Talent in the millennial market also seeks to work on multiple assignments of
interest and hence a drift in employment patterns is also visible, organisations are deploying contingent or ad-hoc workforces giving people the much needed freedom to work on various assignments simultaneously.
3) Be ethical, be transparent … build a solid process!
It is important to build a talent acquisition process that is both ethical and transparent to the aspirants and candidates. Build crisp job descriptions for the roles. Know and mention what is expected out of the position. Benchmark the role in the market to understand the maturity level of the talent delivering this role in other organisations and thus target the right talent pockets to seek professionals for your organisation. Nothing can be annoying for a candidate then being kept in the dark about his or her candidature. Surely, at times positions go on a hold due to various reasons. Important that the message is conveyed to the candidates in a timely manner and be respectful of the time they have invested in the process. Train the recruiters on the process. Walk the recruitment team through the process and each one of them should know what their role is in the process. Build an inclusive process like introducing a hiring panel, cultural and behavioural evaluation or assessment tests.
4) Change your outlook!
While we always have reasons to reject candidates' basis lack of knowledge or skills required to execute the job. Try changing your perspective and make assessment of candidate on transferable skills, leaning ability and agility to adapt to newer environment. The talent market is tough and has never been this competitive, it is therefore important to be sure about reasons of rejection. Know that some skills can be built. Some basic skills are naturally missing in the candidates for various reasons like their earlier assignment did not require them to have those skills. They likely have not assessed whether they possess those skills or have the ability to develop them. For example, skills that could be very valuable at various places like Communication (both verbal as well as written), emotional intelligence, problem solving, teamwork, time-management etc could be developed through training, effective mentoring and constant constructive feedback.
5) Let the technology take over you…
It is a fast paced world out there. There's a rush to get the best faster than your competition and you might just loose out ! Bring in the technology to help you. Get in a recruitment software to help you manage various process in hiring. Automating the process with help of ATS that is powered by AI will get hiring closer to accuracy, build authenticity and add speed. Recruiters receive plethora of resumes for every job post they do. It is humanly impossible a task to review all and filter the best ones out. AI backed software solutions assist in filtering out the CVs basis skills required for the job. Few software's also engage with candidates and try outreach to the passive talent base. Another advantage of having a recruitment software is, its ability to provide real-time feedback on status of candidate,
feedback and various test evaluations.
6) Build a inclusive and diverse workforce
It is important to have the talent acquisition process to have various programs that deal with hiring diverse workforce and be inclusive in selection of candidates. It is a known fact that organisations that employ diverse workforce outperform organisations that do not. Building a
process that deploys diverse workforce helps in building emotional intelligence in the culture and balances of the harsh lines of number driven performance assessments. Building equitable organisations that promote and perform gender neutrality in their workforce ensure higher engagement and enhanced emotional intelligence amongst employees. Diversity and inclusion need to be made part of organisations culture and all team members involved in the hiring process including the hiring panel needs to be trained on circumventing the biases. Keep workforce analytics and demographic observations always ready for decision making.
7) And then the talent engagement initiatives…
While it is a competitive talent market, the law of attracting the best towards your organisation is an all-round effort. Hiring cannot begin as positions open up in the organisation. Hiring requires thorough and advance planning by businesses. Aside this, it is imperative that the hiring team keeps building a robust pipeline of talent through several talent engagement initiatives. A large part of talent resides in the passive pockets. To channelize a drift there, one must bring them in the fold of engagement. Several engagements like inviting these passive candidates for participation or delivery for knowledge sharing seminar within the organisation, arranging for them to attend few webinars hosted by the organisation, inviting them over for annual gatherings or parties.
These initiatives will help them review the company culture and feel accepted and appreciated. And thus be desirous of being part of the organisation.
The last word… the talent acquisition process needs constant observation and change. The process needs to be agile to be to address the changing and dynamic talent market. One size fits all … kind of a process rarely succeeds. Hiring process needs to be in sync with the demographics, geography and shifts in the talent market.
#Talentacquisition #hiringfortomorrow #bestpractices #hiringmethods #hiringtrends
Samruddhi Mulye
The author of the blog is a seasoned HR professional with over two decades of experience in VUCA environment.