An Effective Role of HR in Change Management | Indu Basu | VP- HR & Operations| Interra Information Technologies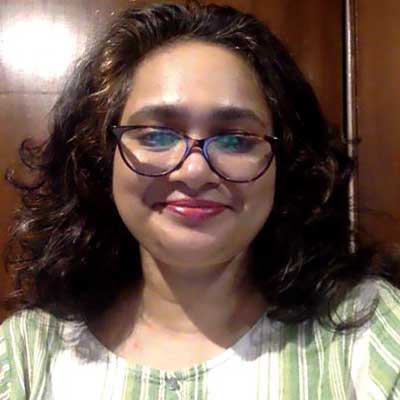 "Change is the only Constant", and in the business world, it's not the organizations that transition, but the people in the organization that drive the change. Managing it would need a systematic approach and application of knowledge, experience, tools, technologies and processes. Change Management is about people getting impacted by it and their capacity to adapt to it. Effectively managing change goes beyond just the technical tasks, and involves leading the "people" aspect of it within the organization to turn negative outcomes into positive growth in adherence to organizational values. Thus, HR must be involved deeply and at the ground level, playing a major role in identifying, developing and carrying forward any major transformation, as a change agent, to gain employee acceptance and support.
This starts from the onset, of HR recruiting people who have open minds to assimilate that change. Companies like Yahoo look for people who can think non-linearly and unconventionally, to help drive the change, that they are such an integral part of. Many companies have a role for "People Manager" with the responsibility of mentoring and nurturing talent, to make transformation easier. The key role for HR here is to ensure that organizational change strategy and organizational culture are in alignment with each other while steering this culture towards acceptance.
Changing core tools and processes to suit this metamorphosis, HR itself has witnessed a whole ocean of new strategies that have made people more accepting of change. It is mostly an organizational barter that HR has stood to orchestrate. In the last 30years, IT industry has seen a drastic change in the way organizational behavior was believed to be, with flexible timings, work-from-home (or anywhere, really) and comp-time-off to accommodate a whole new paradigm of graveyard shifts, 18hour workdays and unbelievable deadlines, servicing varied time zones and client requirements of live monitoring and delivery schedules. Product companies and SaaS organizations follow suit, in redefining processes and deliverables. They have been successful in making the transitions
from traditional thought-processes, to new age processes and innovative mindsets, creating a new definition to organization-employee relationships.
In the pandemic times, where organizational adhesion was being questioned, HR used technology to build virtual bridges to keep employee bonds, team proximity, employee engagement, learning and development, and organizational cheer at its highest best.
Hoping that, in the coming years, HR's strategic importance in transformational management of employees becomes more prominent as an important tool for Organizational growth.