An Aerial View of Crisis Management | Umasanker Kandaswamy | Senior Vice President | Sales & Relationships | Avtar Group
A crisis is always a headscratcher. How do you effectively curb it with minimal or no loss of revenue will determine the future of your organization.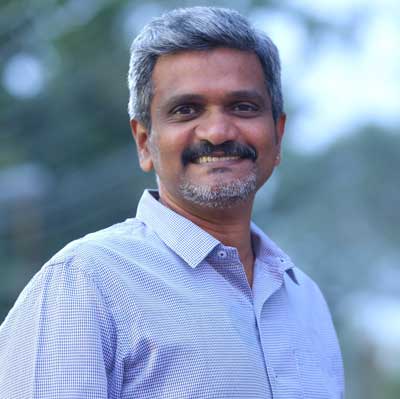 We are going through a breakthrough. A change from the usual past where we are used to following a routine. Thanks to corona (I guess)! Right from making the impossible possible, the vile form has changed our lives entirely. Who knew we'd be experiencing and living through dramatic events as those only what we see in sci-fi thrillers and other mindboggling books?  And surprisingly enough, call it irony or whatever, smog has disappeared from the national capital, river Ganga is clean – saving couple a million crores and crimes in Chennai have hit rock bottom! Yes, coronavirus has achieved what a panel of experts couldn't have achieved given a decade or even century.
Amidst all this, let's face it, this is notably the uninvited guest (the ghost of SARS, which we killed a couple of years ago) who has made major life-altering changes in our home, society, and economy. This unprecedented scenario is what has lead us to take strategical measures to win over the 'viral' foe. India is notably one of the few nations to adopt quick action plans to eradicate the pandemic. So were its different organizations, some prepped and some not, to face the challenge.
As mentioned before, with a lot of VUCA happening around, lives of people have never been so tangled and chaotic, creating a huge impact on their work cycle. The crisis arching over a person or organization can be of any type – financial, organizational, technological or even personal. As we know the best solutions erupt from the intensity of problem one is in, an answer to any such crisis would be a tactical approach towards it.
This piece comprehensively will discuss some of the handy tips utilized by organizations to prep-up for any such unforeseen events.
A methodology first adopted by the famous Johnson and Johnson during the 1980s to curb an organizational crisis, crisis management has evolved to a key focus area today, enabling various organizations to action plan against any events expected or unexpected. There are basically three forms of crisis management:
• Responsive Crisis Management: Having an action plan ready
• Proactive Crisis Management: Plan made anticipating any potential risks
• Recovery Crisis Management: Salvaging from the crisis that has already hit
A crisis is always a headscratcher, be it early or late. The point is, how you effectively curb it with minimal or no loss of revenue. Recapped here, are some of the best practices followed by organizations to contain the crisis through a series of approaches – intellectual, technological, personal, et al.
As it involves a lot of alterations in the organizational infrastructure, with respect to providing proper technology and establishing policies and protocols, here is a bucket-list of general measures every organization needs to have a close look at:
• Evaluate the current scenario: Know the intensity of the crisis and establish an early monitoring system.
• Check the availability of essential resources: Emergency action is crucial. Plan it and identify the systems and functions required for BCP.
• Establish a Crisis Management Team: Getting a potential team ready is crucial.
• Establish a strong technical infrastructure: Plan remote working strategies and establish infrastructure.
• Appoint a spokesperson: Communication matters a lot during these situations.
• Appoint a social media monitor: Be it a natural or organizational crisis, know the most circulated content.
• Loop in Stakeholders/Investors, Customers/Clients, Media personals: Transparency is the key here.
• Manage Media inquiries: Address their queries professionally, if your company is a fancy attraction to this set of people.
With respect to employee management, here are some hacks to consider.
• Be transparent and honest: Engage and keep your employees informed about the adverse conditions. Inform by not inflicting panic.
• Be that reliable and dependable source: Gaining the trust of employees is a crucial factor during these times.
• Update promptly and frequently: Do not wait for the disaster to hit.
Set boundaries, have control, but be broad-minded: Too much freedom can ruin the whole plan and sometimes relationship with your employees. But, also be open to options and opinions.
• Actions speak louder: Unite with your workforce using the mission they have at stake.
• Understand what you can offer: Know your limits – company policies and alternate work provisions.
• Regular Check-ins: Assuring your support during crisis times can mean a lot to your employees.
Creating a work ecology is an easier task as compared to maintaining the harmony, integrity and growth of the same. The real challenge is in getting that difficult task done. So, pull up your sleeves and go for it!
---
About the Author
Umasanker Kandaswamy is Senior Vice President, Sales & Relationships at Avtar Group. Umasanker has 25 years of experience in Recruitment Consulting. A motivational speaker and a prolific recruiter, Umasanker has more than 4000 position closures comprising top and middle management positions. As part of the founding team of Avtar, he has been instrumental in many new product launches. His philanthropic mindset has enabled Project Puthri's altruistic endeavors to reach great heights.