AI and the Future of Appraisals | Sujatha Kumaraswamy | CEO | MeritTrac Services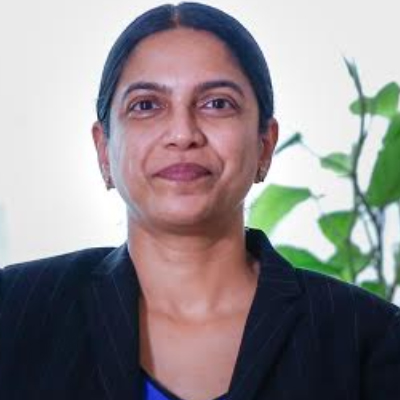 The employee appraisal process is a critical aspect of every enterprise. Its effective management ideally leads to higher productivity amongst its employees. In practice though, there are various errors in the traditional performance appraisal process. These errors affect the objectivity of the appraisal to a large extent. It wouldn't be an exaggeration to say that the appraisal system followed by most organisations today needs reform.
Hiring and performance appraisal were both deeply impacted by the outbreak of the pandemic. This year, with the appraisal and hiring season again around the corner, people are looking forward to progressing in their careers especially since a significant number of working professionals spent 2020 working doubly hard and upskilling to stay relevant in the dynamic market.
With Human Resources infusing technology into every aspect of their function, we observe a clear switch in how talented professionals are leveraging these cutting-edge technologies to automate their tasks. Measuring employees' performance, for example, has transformed over the last few years since a lot of traditional performance processes were unsuccessful in meeting the expectations of employees and employers.
Integrating AI and scientific assessment tools into the appraisal process has, to a degree, simplified the process. Scientifically designed, reliable behavioural assessments assist leaders to comprehend what inspires and encourages employees. Using AI to regulate ongoing performance evaluation can help eliminate bias and make the entire process proficient, error-free, and scalable. The percentiles acquired from these comprehensive evaluation scores can be useful in comparisons and benchmarking. The trainability factor score provides scientific inputs for favourable learning and development intervention and even proposes suitable training programs to bridge the skills gap.
Technical evaluations can be easily administered and help evaluate employee performance routinely, share feedback and make it more effective and goal-oriented. It furnishes HR and other teams with analytics that assist them to intelligently invest their time and resources in people development.
Employee performance could change every month and across projects, keeping in mind the work situations, personal encouragement, and other factors. Given that 70% of organisations need to coordinate performance management along with other talent decisions, AI can develop a source of truth for managers to draw out important bits of information from. One of the greatest USPs of utilizing AI in performance evaluation is its capacity to deliver prescriptive suggestions. While historical analytics considers past information, prescriptive analysis specifies prospects and draws clear suggestions for managers to take. For example, IBM's AI-based performance management feedback solution informed managers that awarding a few employees a 10% raise would diminish their flight risk by 90%. With the help of analytics, AI can recognise gaps right off the bat in the review cycle, permitting managers to upskill an employee for a different role before the evaluation season comes around. Scientific assessment tools in the appraisal process make the system significantly more effective and purposeful across workplaces. Furthermore, they have taken it way beyond the customary indicators. This intervention has made the experience productive and meaningful.
The AI-driven appraisal is presently gaining traction as the next normal across organisations. For those hoping to achieve business results by concentrating on employee satisfaction and improving productivity and outcomes, AI-based performance evaluation will be essential.