Yoga : for prosperous and healthy life!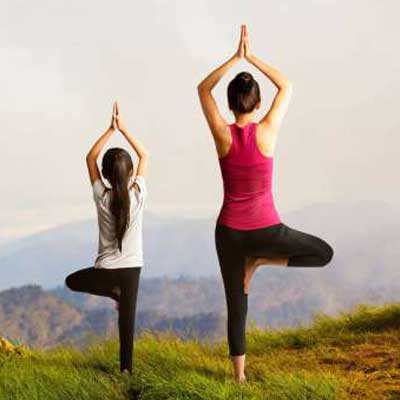 Health and Wellness are closely related to lifestyle of an individual. Exercise, healthy diet, rest, and relaxation are important components of healthy lifestyle.
Yoga is a holistic approach to well-being and is the most perfect health and wellness module. Yoga is a holistic and integral. In olden days, yoga used to be part of the daily routine in gurukul ashrams but sadly the foreign invasions, the significance of ancient Indian practices like yoga was diminished. However the world has again recognized its value and importance.
It is important to adopt holistic lifestyle to live a healthy and peaceful life. The world is facing a pandemic of lifestyle disorders that require changes to be made consciously by individuals themselves. Yoga places great importance on a proper and healthy lifestyle whose main components are regular exercise and healthy food. A healthy, nourishing diet that has an adequate intake of fresh water along with a well balanced intake of fresh food, green salads, sprouts, unrefined cereals and fresh fruits. Millions and millions of people across the globe have  benefitted by the practice of Yoga irrespective of religions, races and nationalities.