YES BANK appoints Ms. Archana Shiroor as designate Chief Human Resources Officer (CHRO)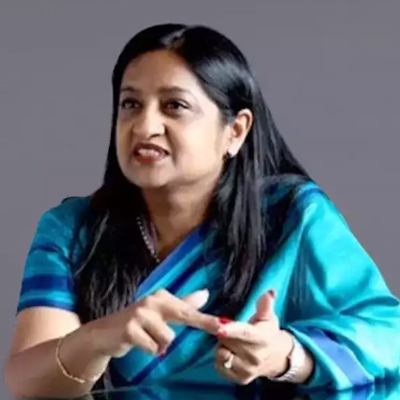 YES BANK today announced the appointment of Ms. Archana Shiroor as the designate Chief Human Resources Officer (CHRO) of the Bank. She will be succeeding Mr. Anurag Adlakha, who is set to superannuate in June 2023. Ms. Shiroor is a seasoned leader with over three decades of work experience in the Human Resources (HR) domain. Her vast experience in the banking and financial services industry and ability to drive the overall HR strategy, large scale transformation, and nurture cultural goals, makes her a valuable addition to the Bank's leadership team.
In her new role, Ms. Shiroor will lead the Human Resources function at YES BANK and will be instrumental in driving the Bank's people strategy. She will work closely with Mr. Adlakha to enable a smooth transition, and collaborate with the senior leadership team to attract, develop and retain top talent, and create a high-performance culture. She is well-equipped to lead the Bank's Human Resource function and contribute to its growth and success.
Ms. Shiroor has previously served as the head of HR for Retail Branch Banking, Government and Institutional Banking at HDFC Bank, where she oversaw a workforce of over 55,000 employees and was also responsible for managing talent acquisition, regional HR teams and employee relations for the bank. Prior to her stint at HDFC Bank, she held senior HR roles at prominent companies in the banking and financial services industry, including Barclays, the Tata Group, and Development Credit Bank (DCB), among others.
Expressing his delight on her appointment, Mr. Prashant Kumar, MD & CEO, YES BANK said, "We are thrilled to welcome Ms. Archana Shiroor to lead the Human Resources function of the Bank. With her experience and expertise in human resources management, I am confident that she will play an instrumental role in driving our people strategy and continue to build on our company culture. We are excited about the future of the Bank under her able guidance and look forward to working together to achieve the Bank's goals."
Ms. Shiroor holds a Masters Degree in Personnel Management from Symbiosis Institute of Business Management and has pursued her Bachelors in Economics, Psychology and Sociology from the University of Mumbai. Her appointment is a positive development for YES BANK, and it reflects the Bank's commitment towards attracting and retaining top talent.