"Workplace!! Post-Lockdown 2.0 – Near and Distant Affect / Effect" | Arun Prasad Keshri | VP Employee Relations | HR Compliance | Speaker | Mentor | Visiting Faculty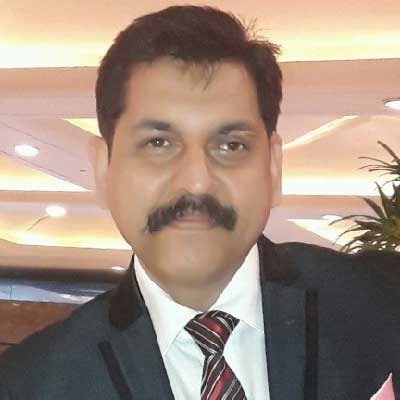 Social Restrictions & Social Distancing implemented during this pandemic has been trying to strike a balance between cost and benefit but the losses of life are huge across the globe and also massive is the economic catastrophe. We all have agreed that the COVID-19 spread has brought in uncertain times that none of us had ever thought or imagined earlier. While disaster management is a discipline marked by uncertainty, and practitioners always anticipate data gaps and imperfect information, the COVID-19 pandemic has incredibly affected the decision-makers' confidence because of the gaps & many unique planning challenges.
Leaders across the world have found themselves faced with a double-edged sword wherein, acting with too much force or speed may trigger undue financial hardship while we still wait for better data risks on the hidden spread of disease and the potential failure of healthcare systems. When we look at the world, we all can see & agree.
This shall be an attention-grabbing phase and we together will have to work, wait & watch. The Exit Strategies for Initiating and Removing COVID-19 Lockdowns will be tough, unprecedented and unpredictable for all of us and when the world opens again we will have near and far affect / effect @ Workplace for Work, Worker, Employer & Employees.
Let us ponder upon some Near & Distant Affect / Effect @ Workplace, Post Lockdown 2.0:
What all actionable would be needed, around ramped-up cleaning and workplace safety?
How will employers encourage Social Distancing and avoid grouping?
How will employers look at Health and Hygiene?
What strategy around aggressive messaging and continuous employee communication on post-lockdown awareness?
In the organized sector, how will you motivate employees to return to the office?
And in the unorganized sector, how will you bring back the migrant workforce?
How will you encourage the employees to use their personal means of transport instead of carpools, cabs or public transport?
Will daily commute to the office be considered Must or Waste of Time and Money if WFH is substitutive?
Can we expect fewer people at the office and adopt an approach of rotational/staggered shifts or skeletal workforce?
Will we have limits on how many can fill elevators/lifts at the office buildings?
Will we have more sensors in place of frequently-touched surfaces, like door handles, etc?
Will we continue squeezing more people into less space or offer open office space?
Can more Business Travel i.e. flying within the Country / around the Globe be Substituted by Video Conferencing or Virtual Meetings?
Will we become clear about the purpose, value, and attendees for the meetings?
Will collaborative working be experienced with a new meaning once we move into the recovery phase?
Post-Lockdown 2.0 how will you enable the Physical, Social and Mental Wellbeing of employees?
What Next – Are we anticipating – Salary Cut, Restructuring, Resizing, Layoff, Retrenchment, Furlough, Force majeure, Voluntary Exits, VRS or BAU?
And Or Many Such More Affects / Effects……. Keep Pondering_ _ _ _!!
LIVE TO BOUNCE BACK.
WE SHALL OVERCOME AND SOON EXIT THE LOCKDOWN.
BE BORN AGAIN AND BECOME THE BUSINESS CONTINUITY MANAGER.