Why women are better Leaders? | Vijaya Deshpande | Head Diversity & Inclusion | Optime-Tech LLC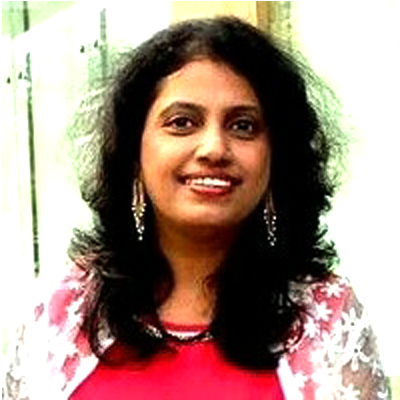 "LEADERSHIP" is about making others better as result of your presence & making sure that impact lasts in YOUR ABSENCE. This is a very powerful statement by FACEBOOK COO Sheryl Sandberg.
Women Are Better Leaders by natal they just need to unleash their inner TALENT.
I do agree that gender does not define leadership quality in fact its individuals strengths , skills & Personality traits reflects them as LEADER.
According to me Sanna Marin, Finland's Youngest ever Prime Minister who was ahead of all the country`s in controlling the Pandemic situation is real OUTLIER !!I strongly believe Women leaders will paint the future!!
Let's deep dive into the world of women in corporate workplace, outlining the need for their presence.
Working landscape is changing every day & the business world is no longer just a game it's a TALENT WAR.
When women become leaders, they provide a different set of skills, imaginative perspectives and importantly, structural and cultural differences that drive effective business solutions which leads a very creative standpoint & a new sense of inclusion.
If we really introspect her Leadership style following are the driven insights about women Leadership
1) Women's inclination toward a holistic, self-reflective approach could explain why their potential and abilities are undeniable as a Leader.
2) Women value work-life balance, she is the Queen of the House, she is a multitasker who manages COOKING &child care being very empathetic
3) Women are great Listeners N great motivates too. They manage crises situation with compassion and fortitude.
All this may explain meta-analytic studies showing that, an average, women are more likely to lead democratically & emerged as ROARING LIONESS!!
Women can often be perceived as more emotional and less decisive than men, yet women bring more diverse physical, mental and emotional experiences to everyday conversations across any audience be it a professional or personal. Communication real Success Mantra & woman's strongest skill. Female leaders will utilise this power to enhance meaningful conversations with employers, co-workers and partners, thus creating very insightful & impactful business sense.
Recent survey conducted by McKinney & Company on Women in the Workplace 2021 is really alarming Women made gains in representation in 2020, but burnout is still on the rise In spite of the challenges of the COVID-19 crisis, women's representation improved across all levels of the corporate pipeline in 2020 onwords.
Women are pragmatic, resilient and usually able to transform tricky situations with grace & efficacy. Women perspectives are borne out of a mix of trial by fire and sheer fortitude. All the odds against her she bravely takes Head ON & TRANSFORM IT AS STRNGTH & PERSUADE TO LEAD !!
Women make great leaders because A strong women stands up for herself & for everyone!!
FUTUE WOMEN LEADERS have PASSION, AGGREGATERS, & INNOVETERS of the era forming TREND SETTING IMPACT COMPELLING us to conclude only one thought WOMEN ARE BETTER LEADERS!!