Why Upskilling Is Key for the Future of Work | Dr. Saundarya Rajesh | Founder – President | Avtar Group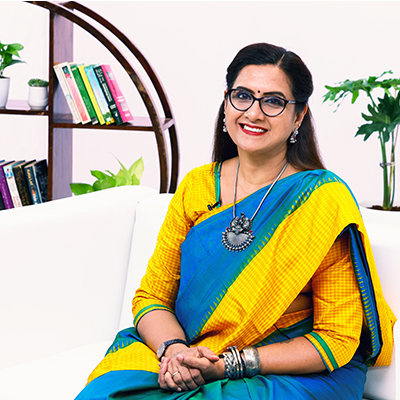 We are amid massive global corporate shifts, moving to an increasingly automated ecosystem. The skill requirements vary by the day and job profiles become more demanding, trumping the hiring and retention practices of organizations. The World Economic Forum estimates that more than half of all employees worldwide need to upskill by 2025 to embrace the changing nature of jobs.
As companies struggle to manoeuvre the crisis, they tend to overlook the means at hand. Upskilling being one of them. A 2020 global BCG study showed that "talent and skills" was the second-most underinvested area in corporate transformation efforts. Upskilling is about acquiring additional skills that improve the overall performance of an employee and company. While it has a positive impact on an employee's career graph, it is also strongly correlated to boosting a company's revenue. For instance, the global beauty brand L'Oréal put its marketing employees through an intensive upskilling program on search engine optimization. While it improved employee conviction and performance, the company noticed a remarkable spike in incoming search engine traffic for its products. Upskilling thus has a strong business case.
Upskilling, however, takes a more nuanced definition when viewed through the diversity lens – Diversity strands including (not limited to) Women, People with disabilities, and those from the LGBTQ+ community. Diversity cohorts are often concentrated in low skill order jobs and are often under-hired and retained. World Economic Forum's 2020 report indicates that post-pandemic 90% of women wish to come back to the workforce. However, women cite outdated skills as an impediment – 36 percent were looking for technical upskilling.
It is also crucial for companies to craft cohort-specific upskilling practices to ensure the availability of a skilled and diverse talent pool. Towards this, Google India launched the DigiPivot platform in 2020 in association with Avtar Group, India's premier DEI (Diversity, Equity, and Inclusion) solutions firm, and the Indian School of Business to provide women professionals with a fully sponsored, 22-week-long, digital marketing curriculum and mentorship to enable them to pivot their careers. The program which completed three successful editions has equipped 200 women professionals from across India with skills to become digital marketing leaders. A study conducted by Avtar on the career pivot journeys of women professionals who underwent this upskilling program established that upskilling enhances employability and career intentionality of women. It also found that a combination of technical and strategic leadership skills helps professionals build sustainable career paths to leadership.
Corporate commitment is the first step to upskilling. Avtar's research on career enablers for women proved that organisation provided upskilling is one of the most sought-after enablers for women. For organizations intent on optimising talent potential and leveraging the power of diversity, building a robust upskilling pathway is non-negotiable.
As we conclude, we must remember that skilling – up-skilling and re-skilling, have long been a hallmark of successful professionals. Continual learning as a habit differentiated those professionals who progressed in their careers, as against those who did not. With technology and internet opening up learning opportunities on a global scale, upskilling – a catalyst to futureproofing one's career, is just "one intentional click" away. From an organizational standpoint, talent strategy should include periodic review and upgrade of skilling programs and platforms for sustainable growth at the organization.
About Dr Saundarya Rajesh, Founder – President, Avtar Group
Dr Saundarya Rajesh's social enterprise, Avtar, is India's only organization that provides both strategy and implementation solutions in Diversity & Inclusion. Dr Saundarya' s work in the space of gender diversity & inclusion in the workplace, is unparalleled in India. Not only is she among the earliest and most impactful voices on gender inclusion, but through Avtar she has also helped hundreds of companies hire thousands of women professionals.
An inspiring speaker, an author, and a very sought-after DEI strategist, Dr Saundarya's vision is to see young girls from underprivileged families create empowering white-collar careers for themselves. This she influences through Project Puthri.
Dr Saundarya's work in the space of Diversity, Equity & Inclusion in the workplace, is unparalleled in India. Dr Saundarya's journey towards creating inclusive and equitable workplaces is inspirational and she aspires to continue helping organizations, communities and societies harness the true power of diversity!
She can be reached at md@avtarcc.com.