Why Skill Oriented Learning is important in Business Schools? | Aparna Sharma | Consulting Editor | The People Management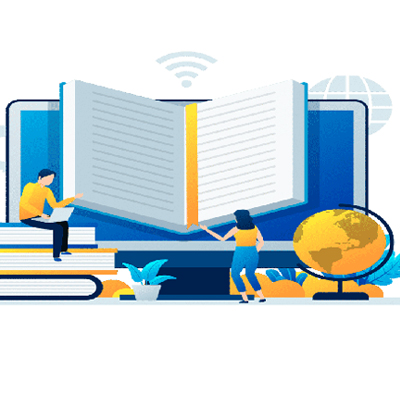 Times are changing. 5 year olds these days do not play with mud, but Iphones, Tabs and Xboxes. Children are born into a vastly digital world where each and every service is just a tap away. Food is swiggied, then the picture of that food is instagrammed and whatsapped within seconds, after which the favourite show is played on Netflix to chill. Human interactions have taken a back seat while virtual reality is on the rise. The economy and the technology revolving around it is rapidly transforming on a day to day basis. In such an environment, how is it fair to squeeze today's growing youth to fit in the age-old educational practices?
What is Skill Based Learning?
Instead of making the Business school students write down notes, draw diagrams and byheart definitions, creating an opportunity for the students to understand concepts, by breaking them down and nurturing an environment to develop,
 Leadership skills
 Communication skills
 Adaptability skills
 Time management skills
 Problem Solving skills
 Creative skills
and several other life skills are referred to as Skill Based Learning. Such skills enable the student to build a strong foundation at an early stage and perform well in the personal and professional front in the future. Skill based learning primarily focuses on planning, implementing and evaluating the skills which are acquired through the knowledge based learning occurring in classrooms.
B-School students must be taught how to think, not what to think! It's important to create independent thinkers who're far more capable of dealing with real world scenarios responsibly and wisely. The decision of choosing what to think and understand of the world should be left to the individual alone. Business Schools should equip them with skill sets and boost their critical and creative thinking to create a framework for them to learn and grow.
Too comfortable in the old ways?
In this 21st century, Education is important, but Skill is the most important. The Indian Education System is highly academic oriented. When Neeraj Chopra won a gold medal in Tokyo Olympics 2021, a joke was being circulated in social media platforms, that went something like this, "Everybody wants an Olympic champion in their family, but nobody wants their child to focus on sports." Such is the century old Indian obsession with the traditional textbook method of learning.
The type of Skill-based Pedagogy Students need-
Looking at the hassle of the dynamic world we live in, it is important to develop a connection between education and the real world. There are 3 steps to convert a traditional education setup into the advance setup that will help the student learn different skills which will help them in their future.
1. Incorporating a practical learning environment, and creating a link between education and the workplace.
2. Establishing a 'community development' based model, which will benefit both the learning institutions and organizations. In this approach, the facilitator will transfer the knowledge between the organizations. The company will be benefited by receiving new information, knowledge, products, or redesigned services. Students are not just learners but are also exposed to the working environment.
3. Developing a goal-oriented corporation between student, teacher, and company that enables the co-creation of knowledge, and systemic development of all. Students can do their internship or project-training from a workplace which will help them gain practical knowledge and understanding of the real world.
The current world demands skill based education more than ever. It's time to free students from the narrow confines of classrooms. Rote learning and vomiting the year long syllabus on the answer papers in the final exam doesn't help the student grow and in the current times, keeping the students stuck in the old ways is pure injustice. They deserve to acquire the education which in its real sense prepares them for the outside world. Because unlike us, their future is probably going to be dominated by AI, the new era of computing and 5G network connections.