Why HR management is important for all managers? | Aparna Sharma | Consulting Editor | The People Management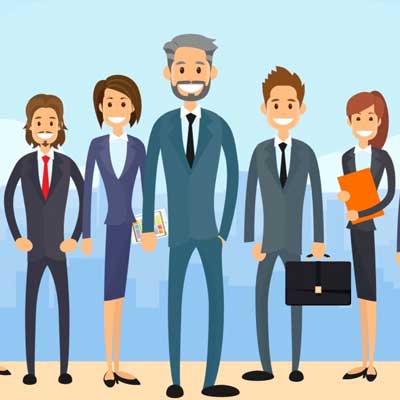 Human Resource Management (HRM) has certainly evolved over the decades and this department is now considered absolutely critical for business success. The traditional function of Human Resources in regards to employment law compliance and maintaining staffing levels has now become an influential one in the overall strategic development and operations of an organisation.
It is important to all managers for a host of reasons. HR departments ensure that employees feel safe and valued in the workplace. If employees have issues or problems with their workplace culture, HR provides a place to resolve them. As society becomes more and more attuned to the untold ways in which employees are mistreated because of their race, sexuality, or gender, a vigilant HR team is more crucial than ever.
After all, the HR team has a far deeper understanding of any business's most important asset – its people. This is why many managers across an organisation rely heavily on the Human Resources team to assist in several critical areas of operation. Some managers even opt to study this field themselves in order to complement their current skillsets. Here are some examples of areas where HR support or knowledge is invaluable for all kinds of managers:
1. Filtering Top Candidates
If you're a manager who is always pressed for time, HR can oversee the recruitment process for your department from the initial job posting, setting of salary and benefits package and screening of applicants to scheduling and participating in interviews. A good manager always wants to recruit employees who are not only the right fit for the job, but also for the company's culture. Identifying people whose work ethos matches that of the organization will lead to greater workplace satisfaction and productivity overall. Filtering the top candidates during HR interview processes means that managers can become involved in a shortlist of the best options at a later stage. This saves considerable time and effort!
2. Operational Induction
Human Resource Managers also govern the onboarding of any new staff or team members. his can also save a lot of time for managers who simply do not have the capacity to show their new team members the general ropes. Managers can be rest assured that by the time a fresh employee is introduced, they have already been familiarized with how the company works. This means that they can concentrate on your work performance and not showing you where the closest bathroom is located.
3. Nurturing Talent & Loyalty
Not all managers are natural born leaders who are in tune with how to oversee the general workplace well-being of an employee. Having Human Resources on-hand or even studying HR themselves means that managers will have an avenue for getting advice on how to be better leaders. This could be achieved through creating training and development programmes to foster good employer-employee relationships or learning how to nurture morale and satisfaction levels in a team. At the end of the day, nurturing top talent and fostering loyalty is important for any manager.
Human resources management is also important to all managers because it involves defining and honing skills within a company. Managing one's employees involves finding ways to keep them truly motivated. There are external motivations, such as pay increases and bonuses. These are traditional ways to encourage good work. However, current trends in HR management involve identifying and nurturing intrinsic workplace motivations. This involves helping employees identify work that they feel good about doing for its own sake. By encouraging employees to stay truly motivated in what they do, a company's productivity will likely increase along with employee satisfaction. Any manager can help nurture this sense of job satisfaction.
While we all very well know that the single-most competitive edge for an organization is its people. In spite of being the most valuable resource, it is also the most difficult to manage and maintain. In today's dynamic times, managing turnover in terms of people has now become as critical as increasing business turnover. However, at many places organizations fall short of managing their people well. Probably, the reason is that formal education in HR does not prepare the young, would-be HR manager to face and deal with the reality at the workplace.
My book 'Reality Bytes – The Role of HR in Today's World' (English & Hindi), foreworded by Dr.T.V Rao has something for everyone – whether an HR student, a budding early career HR manager (1-3 years), a line manager who needs to be an HR manager in his own right to manage people or even a teacher or an entrepreneur trying to understand what HR is all about.
The book gives the reader a clear idea of the strategic role that HR plays in attaining the business goals of the organization.It tries to make these concepts easy for the reader to understand.