Why HR Leaders are ready for the transition to CEO | R Nanda | CHRO & CSR Head | Tata Chemicals Limited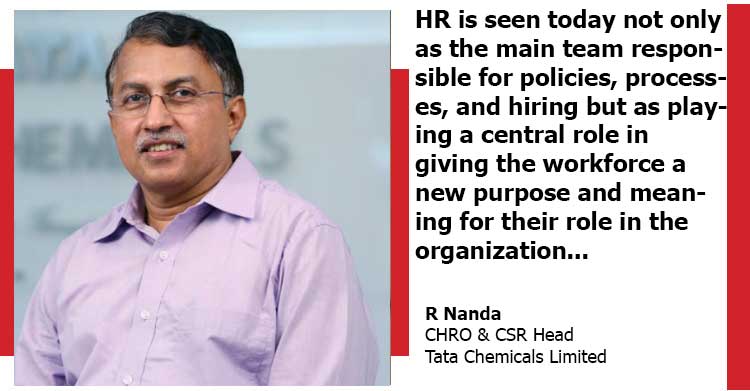 'HR is seen today not only as the main team responsible for policies, processes, and hiring but as playing a central role in giving the workforce a new purpose and meaning for their role in the organization by working together with the leadership team. The role of HR is being redefined in the context of leading people from the front. They can guide the company's growth, by attracting, retaining, and reassigning the right talent, based on strengths and growth opportunities. However, they may require to invest time and effort in understanding other critical disciplines like finance, technology, marketing, etc. to enable them to provide holistic leadership and transition into CEO.
With a deep understanding of people-related processes, the CEO becomes a key driver in creating a culture where people are valued, enhancing opportunities for career development and career growth as well as creating an enabling environment where there is space for pursuing individual passions, which is becoming one of the important ingredients of a successful employer value proposition.
Generally, the ability to step in when there is a crisis is perhaps unique only to HR professionals amongst the other C-Suite executives. This gives them an edge in dealing with similar situations at a business level, especially in an era where the business context is becoming more and more complex, challenging, and unpredictable.'