WHY EDUCATIONAL INSTITUTIONS MUST HAVE A STRONG TRAINING & PLACEMENT CELL? | | Aparna Sharma | Consulting Editor | The People Management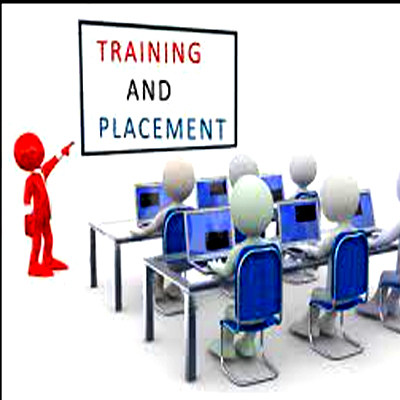 The Training and Placement cell is fundamental for any student getting into a college. This department is essential as it brings the students high–quality placements and lots of opportunities. Start-ups and companies want to hire students nowadays who think out of the box, are spontaneous and have unconventional ways of thinking. The placement cell makes them industry-ready, making every student's dreams of getting placed at reputed firms come true.
Keeping the dreams and aspirations of students in mind, training primarily undergraduate students is important so that they are industry-ready. Due to high competition in the present times, training students has become a tough and crucial mission.
Also, when it comes to career choices, students, especially Indian parents, prefer Medicine, Law, Engineering, Chartered Accountancy and Management. But options have expanded over the years. Placement cell is required as research shows unemployment at a high. It is mainly through placement cells of colleges and universities that the gap between vacancy and manpower can be filled.
Benefits of Placement cells
Exposure for Students: The placement cell provides excellent exposure and training, as students are taught briefly about the curriculum and usually given practical training in their subjects at the Institute/University's placement cell. The students are also given training by the cell to face the real world and the jobs they require through internships.
Development of their Skillsets: Various program helps students nurture skills related to their specific domain or curriculum. Students take part in various summer programs, internships and skill training programs provided by the placement cell to gain industry exposure.
Instils Confidence in the Students: Confidence is the most crucial factor while giving an interview. Mock interviews and review of errors by the placement community help in the betterment of interviews by students. The training increases the confidence and boosts the morale of the students, which further helps them to perform better.
Aptitude Building: Aptitude tests are conducted by so many organizations as part of the interview process. Aptitude tests target the brain's logical and creative parts and are also one of the main sectors where students lose out on interviews. Therefore, the placement cell works with students to improve their logical, analytical and verbal skills, and this further provides them with an upper hand when sitting for interviews.
Communication Skills: A student needs to have excellent communication skills to crack interviews. Good communication skills lead to better answers and clarity during interviews. The employer decides on the candidate based on clarity of speech. So the placement cell helps the students with proper diction and clarity so that the interviewer can be impressed and there can be clear interaction and confidently interact with all.
The Placement cell plays a vital role in moulding the students' personalities and instilling a sense of confidence in them to perform their best. It must be the endeavour of every Institution's placement cell to instil aspirations and development of skills in the students so they can get into their dream job.