Why Do Women Dominate The HR World? | Aparna Sharma | Consulting Editor | The People Management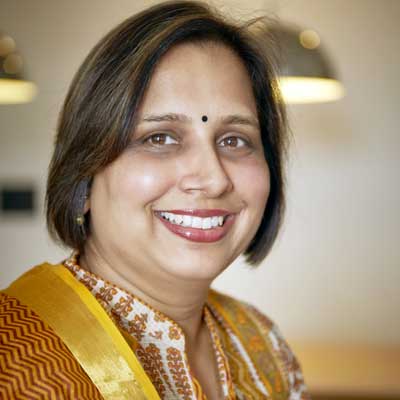 You've probably heard about or seen it for yourself at some point that women have a significantly higher presence in the human resources department. Some try to explain it as women being more compassionate, responsive to emotions, or necessary empathy that men don't seem to have. While others say that women choose this line of work since it is stable, secure, and does not involve much physical exertion.
Women have been characterized as good communicators and are said to show a much higher level of emotional intelligence (EI) than their male counterparts. This makes women much more aware of their own feelings as well as those of others, and they relate much better inter-personally than men do. Although such theories have limited evidence, it loosely means, on an average, a woman would be better at handling personal as well as professional conflicts than a man in the same position.
The vital thing to bear in mind is that this tradition is perpetual and historical. Such instances and conditions may exist in some organizational settings but do not paint a clear picture of the current scenario, which is a little more complicated. A man should not be considered for a physically demanding job simply based on gender, nor vice versa (where a woman is favored for her "inherently compassionate" abilities). Empirical data suggests the
stereotypes are breaking at an increasing rate as more women are coming out of oppressions faced by past generations, the credit for which goes to all of society.
But Why No Men?
Lower emotional intelligence does not imply that men are unsuitable for HR positions, nor does it mean they are emotionally suppressed. There is a perception of men having low emotional intelligence that enables the stereotype but on the contrary there is no evidence present for such a scenario to exist. Hence, men should not be considered unsuitable for HR positions.
It's a culture that the corporate industry can't seem to let go of. Global firms reflect a lower lack of diversity than domestic Indian ones. HR leadership roles in Indian companies are largely held by men.
Grant Thornton's Women in Business Report 2019 recorded human resources far outweighs all other departments for female leadership. With 43% of female human resources directors, it is the division with the highest number of leadership roles held by women. The report was drawn from the responses of 4,900 interviews and surveys conducted in November and December 2018 with chief executive officers, managing directors, chairs, and other senior-level decision-makers from all industry sectors in mid-market businesses in 35 countries.
Several ongoing studies are trying to uncover evidence of what makes HR a female-dominated sector, but have not been able to provide a reliable conclusion.
The best way to understand why women tend to stay longer in HR can be summed up in 2 words: stability & realism. An Egon Zehnder study found that women adjust their goals to what they believe is realistic, and this can be touted as a reduction in ambition. The conclusion was, unsurprisingly, dismissed by YourStory as "rubbish." Women's ambitions are as high as men, if not higher, but their practical approach to dealing with situations which can, in some cases, significantly hamper one's career growth.
With additional household responsibilities falling on women, it's almost instinctive for men and women to slip into their traditional gender roles. YourStory, in an article that explored the problem found, when a woman struggles to balance responsibilities, the instinct of men is to support and protect their partners. They take charge as the primary bread-winner and comfort them if they'd like to take a break, go easy, or explore work-from-home
opportunities. The intentions are pure and positive, but they set the couple back a couple of generations.
The article went on to say, "Often the 'only choice' women have as they readjust their life goals and start using a more comprehensive framework (including their role as a parent/primary caregiver) to manage their lives is to slow down. This, unfortunately, might be the beginning of a vicious cycle."