Why Companies would like to Spend on CSR | Sisir Tarafder | Head CSR | Vedanta Limited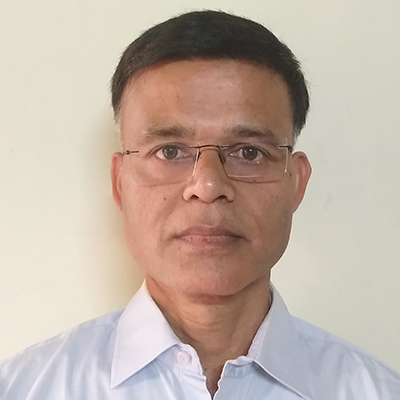 Ancient religious scriptures in India, which date back to 2000 BC, have talked about ethical business, wealth tax, which may be regarded as equivalent to present day corporate social responsibility (CSR). Few business houses have shown actual CSR practice in 18th century. In mid to late 19th century, the modern concept of CSR has originated, which was based upon the philosophy of charity, philanthropy & industrial welfare. In 1950s, CSR moved away from philanthropy & the term started getting popular. In 1960s, 1970s, focus was on environment, while in 1980s focus shifted to poverty, population growth, social issues. 1990s saw institutionalization of the concept through introduction of standard, quality, guidelines. In late 20 th century to beginning of 21 st century, social, political, economic changes and globalization, public opinion, government related initiatives, proliferation of NGOs, socially responsible investment, codes & standards impacted CSR immensely.
Evolution history of the society has seen 'Business' as island of prosperity, amid social issues including under- development and poverty. By contributing some of its resources for social development, corporates are projected to be doing chivalry. Therefore, CSR has been depicted equivalent to greatness, where society is at the receiving end. This has undermined the right of the society to be supported by the corporates for development, because the corporates are prospering by using resources from society only.
Only in 2013, government of India mandated CSR on the companies. Even before the law, several corporate houses used to implement CSR. While some of the companies implemented CSR with the philosophy of giving back to the society, other companies had the clear objective of securing license to operate. Overtly or covertly, CSR has always been a license to operate for the corporate. Companies want to use CSR for branding & visibility. Companies want to create soft corner among people by doing CSR. Companies want to use this as a business opportunity. CSR is even requirement for some certification.
Initially there was no binding on what would qualify as CSR and what not. Thus, companies used to show many expenses as CSR which as per today's law does not qualify as CSR spent. Whatever be the form of corporate's contribution to society, CSR has always tried to address major concerns of the then society. When poverty was prevalent, CSR interventions were designed towards poverty alleviation. When literacy was issue, programs were designed towards inclusive education; so on and so forth. CSR contribution in recent Covid crisis is in the same line.
Corporates have always benefited by implementing CSR. Thus, even though there is provision for handing over the CSR obligatory amount to the government, corporate prefer to implement CSR activities on its own and in the process they spend much more. The simple reason being companies don't want to miss the opportunity of creating direct contact with the society, branding, visibility and above all creating an image of the company in the society. Not to mention, it helps in securing the license to operate as well.
Companies involved in manufacturing sector are prominently visible in CSR domain. The reason being, because of their physical presence on the ground, spread over large area, people are well-aware of its activity and community has huge expectation from them, unlike from IT sector companies. Even if IT companies make huge profit, people will not demand from them to do CSR, as their physical presence is confined in new large buildings in cities & people are unaware of what is happening inside. Companies with large presence on the ground using visible resources like land, water, creating air pollution; have very little option but to work on education, health, infrastructure, livelihood, drinking water, etc.
One can easily conclude that, CSR is there to stay. Companies would like to continue doing CSR. They would like to have more flexibility in CSR expenditure booking. Govt might broaden the types of activities, that would be considered as CSR, but strict compliance of spending patterns, development orientation would continue or rather increase. More of impact-oriented projects need to be planned & implemented. More professionals would be required to implement CSR activities. Sustainability of the initiatives needs to be laid out beforehand. Demand is going to increase. Thus, negotiation skill will be very much required. CSR interventions need also to evolve over time. CSR will have to address future challenges, mostly social and challenges being faced by the humanity. Technology will have to play larger role in CSR. Concerns of environment will have to addressed in a larger scale. Innovations will have to be there to make a difference in CSR field.