Viatris in India now Great Place to Work-Certified™!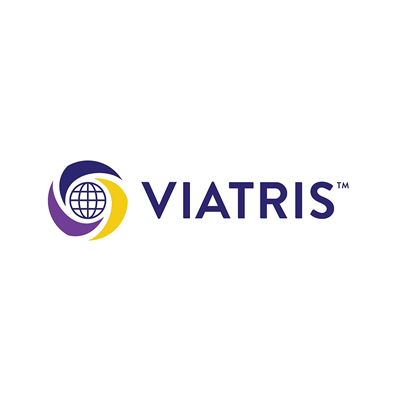 Mylan Laboratories Limited (a Viatris Company) has been Great Place to Work-Certified™ in India, (from February 2022 to February 2023). The certification reaffirms Viatris' commitment to its workforce and the value it puts in each employee to realize their full potential while fulfilling the company's mission of empowering people worldwide to live healthier at every stage of life.
Great Place to Work® is the global authority on workplace culture. Since 1992, they have surveyed more than 100 million employees worldwide and used those deep insights to define what makes a great workplace: trust. The Institute serves businesses, non-profits, and government agencies in more than 60 countries. In India, the institute partners with more than 1100 organizations annually across over 22 industries to help them build High-Trust, High-Performance Cultures™ designed to deliver sustained business results.
Commenting on the certification, Udbhav Ganjoo, Head of HR – Global Operations, India, Emerging Asia & Access Markets, Viatris, said, "We have created a culture of enablement and growth for employees. At Viatris we are building a performance-driven, highly engaging, and inclusive culture where our colleagues can be themselves and use their experiences, perspectives, and skills to help make an impact on the lives of others. We are committed to creating a positive, productive workplace that values integrity, dignity, and mutual respect for all. The Great Place to Work-Certification™ is a testament to that very effort and the contribution made by all our employees while empowering people worldwide to live healthier at every stage of life."
About Viatris
Viatris Inc. (NASDAQ: VTRS) is a new kind of healthcare company, empowering people worldwide to live healthier at every stage of life. We provide access to medicines, advance sustainable operations, develop innovative solutions and leverage our collective expertise to connect more people to more products and services through our one-of-a-kind Global Healthcare Gateway®. Formed in November 2020, Viatris brings together scientific, manufacturing and distribution expertise with proven regulatory, medical, and commercial capabilities to deliver high-quality medicines to patients in more than 165 countries and territories. Viatris' portfolio comprises more than 1,400 approved molecules across a wide range of therapeutic areas, spanning both non-communicable and infectious diseases, including globally recognized brands, complex generic and branded medicines, a portfolio of biosimilars and a variety of over-the-counter consumer products. With a global workforce of approximately 37,000, Viatris is headquartered in the U.S., with global centers in Pittsburgh, Shanghai and Hyderabad, India. Learn more at viatris.com and investor.viatris.com, and connect with us on Twitter at @ViatrisInc, LinkedIn and YouTube.