V-Trans (India) Ltd elevates Mr. Mahendra Shah as the Chairman and Managing Director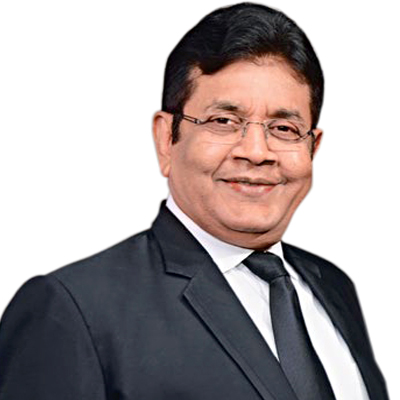 V-Trans (India) Ltd, a preferred single window logistics solution provider announces the elevation of Mr. Mahendra Shah from MD to Chairman and Managing Director of V-Trans (India) Ltd group.
A logistics veteran with 47 years of experience in the business, he had been instrumental in shaping the organization to its present scale and size. He is at the helm of things for the last 25 years, however, this enhanced role will add to his enthusiasm and zeal.
Continuing the legacy, he will lead the long-term planning, business & expansion strategy, policy-making, providing direction to the board, and ensuring the longer-term objectives and priorities are taken forward.
Commenting on his appointment as the Chairman and Managing Director, Mr. Mahendra Shah said, "I am glad for the enhanced role in leading the business, and I will endeavor to drive the company's vision of providing logistics edge through efficient technologies and customized solutions, with added zeal. Being a family business the support of other family members, who are also the directors and board members, is very essential. We will work as a cohesive and collaborative team with the sole aim of delivering best-in-class integrated solutions that are customer-centric and lead to customer delight."
Earlier as the Group Managing Director, Mr. Shah, while steering the business and leading the organization, played the role of a "Change Agent". Staying ahead of the game with his foresightedness and long-term thinking he ensured the growth of the organization and its evolution as per the changing business scenario. He trusts that in a manpower intense industry like logistics and transportation, human relationship, and service excellence are the key factors and Mr. Shah is a master at driving both.
Be it the brand image of the group, technology upkeep, T & D initiatives, business expansion, and all, he is the pioneering force behind all of these. Many of the initiatives are touted in the industry for being the best, and industry first. His untiring efforts on many fronts have earned the company many accolades and awards in various domains from overall logistics excellence, to training & developments to Sustainability and fair business practices etc.
Mr. Shah is a topper from the elite Rajkumar College, Rajkot, and a commerce graduate from Sydenham College, Mumbai. He is a health buff, an unvarying practitioner of Yoga & Meditation, a sports aficionado, and a leader with contagious enthusiasm.