Top Technology Skills For HR Professionals Today | Aparna Sharma | Consulting Editor | The People Management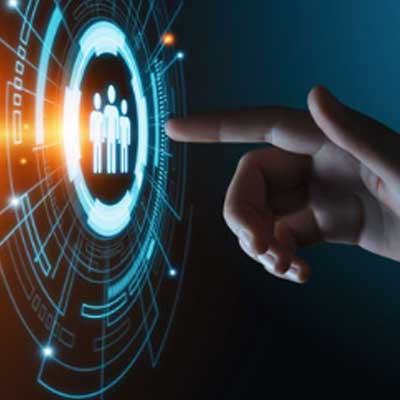 The world is going digital! Technology has expanded its reach to almost every part of our lives, impacting our professional as well as personal fronts. Adaptation to new technology is essential to not be left behind as well as to reap the benefits of technology. And of course, human resources has not been left untouched.
The HR professionals of today are expected to do more than ever before, such as engage with prospective candidates through social media, be at work on the go with mobile devices and laptop computers, and manage information on the cloud.
Managing multiple tasks
The variety of demands on the time of human resource professionals encompasses the following:
• Finding and recruiting the right employees
• Getting new hires on board and training them
• Maintaining and tracking attendance, payroll and leave records
• Managing professional and personal issues of employees
• Relieving non-performers of their jobs
• Retaining good performers
Top Tech tools
In the present-day business environment, familiarity with certain technological tools can give an edge to the team in charge of HR and talent acquisition. The top six tools that could help are listed below:
1. Familiarity with Social Media platforms –
LinkedIn, Facebook and Twitter are essential tools for business networking, and have become particularly important for HR. They can serve numerous purposes:
• Reaching more candidates by posting information on job openings on social media pages of the company, and asking employees to share these
• Studying social media profiles and activity of prospective candidates to judge their fit with the company
• Improving brand visibility by communicating information on upcoming company events with employees and the public.
2. Being conversant with Talent Acquisition Software –
Human resource professionals would do well to know how to use an Applicant Tracking System (ATS) to help with recruitment and hiring. This helps in the following ways:
• If the ATS is integrated with social media, one single platform will allow you to post to multiple social networking sites, careers pages and job boards
• The manual workload for people tasked with talent acquisition can be reduced by automation of resume parsing, candidate screening, and interview scheduling. This also cuts down administrative and personnel-related costs
• Smart filters speed up shortlisting of qualified candidates, allowing more time for interviews and finding the best fit.
3. Familiarity with Human Resources Information Software –
Knowledge and comfort with a Human Resources Information Software (HRIS) is a great way to streamline a number of tasks that HR professionals must handle. This could happen in the following ways:
• The need for physical paperwork is minimized by online form filling and electronic storage of documents
• Higher productivity and efficiency along with saving money and time are facilitated by automating payroll and other HR tasks
• Compliance is simplified with electronically-filed documents.
4. Using Talent Management Software –
Learning management systems and Talent Management Software (TMS) helps to streamline hiring, on-boarding, training and retention in the following ways:
• TMS-driven data allows for more informed, strategic decisions
• TMS facilitates identification and retention of good talent by tracking performance reviews, skills and career objectives
• Analyzing the data collected by a TMS helps in planning promotions, learning and development.
5. Using the Cloud –
Cloud-based systems for applicant tracking, selection and other purposes are something that HR professionals must be comfortable with. The following advantages become possible:
• Accessing, organizing and managing HR and business data becomes simpler when it is centralized
• Inter-departmental back-and-forth communication is minimized when employee and candidate data is at one location
• Improved communication and transparency make for higher employee engagement and retention
• Cross-location consistency becomes possible when best practices, performance metrics and policies are on the Cloud.
6. Gamification –
Connection, collaboration and motivation become that much better when there is a flavor of fun and competition in recruitment and HR. This comes about in the ways listed below:
• Potential candidates could be more interested and engaged if the careers page has a game
• A fit with the culture, values and environment of the company is essential to judge, and themed puzzles and games are a great way to do this
• Gamification allows for improved learning and development by simulating real-life scenarios along with networking and knowledge-sharing.