The Taplow Group S.A. elevates Shaista Sabharwal as its new Global CEO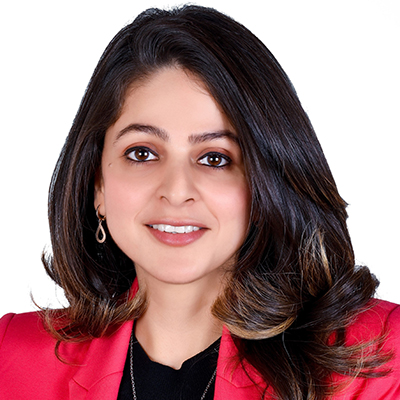 Leading Executive Search Firm, The Taplow Group S.A., has appointed Shaista Sabharwal as its new Global Chief Executive Officer along with the newly appointed board members for Marketing, Operations, Finance, Business Development, Marketing, Compliance, and Ethics. This appointment comes as a strategic move by the firm to strengthen its market position and ensure continued success in an evolving business landscape. Shaista, who is the Co-Founder of The Taplow Group in India, earlier served on the Board as the CMO and has been elevated to drive the global strategies along with Mark Firth- Chairman. She joins a newly appointed board of directors who will drive the group's growth strategies for the coming 4 years. Shaista, an accomplished leader with a proven track record in executive search and talent acquisition, will be assuming the role of Global CEO, effective immediately.
A seasoned Executive Search Consultant, Shaista is the youngest sitting member on the Global Board of Directors for the group which spans over 20 countries. During her tenure as the Co-Founder – India & Global Board Member & CMO – The Taplow Group S.A., Shaista played a pivotal role in advancing the firm's strategic initiatives, client relationships, and global reach. Her commitment to excellence and deep understanding of the executive search and talent advisory industry has consistently driven success for The Taplow Group and its clients.
Speaking on the new appointment, Mark Firth, Global Chairman of The Taplow Group, said, "With Shaista's experience and understanding of markets, her decision-making abilities and leadership qualities, she is well-poised to work towards driving The Taplow Group forward as we embark on the next chapter of global growth and innovation. Building on the legacy of the organization and recognizing the importance of a diverse global context, Shaista and I will work closely in helping to transform the organization into a more agile, market-oriented, and globally focused firm. I am sure she will be successful."
Commenting on her new appointment, Shaista Sabharwal said, "I am humbled and honoured to be chosen as the new Global CEO. I look forward to building on the firm's legacy of excellence and expanding its global footprint. I am grateful for the trust and confidence the board has placed in me, and I am committed to continuing the firm's legacy of excellence while driving innovation and growth in our ever-evolving industry."
The Taplow Group S.A. has a longstanding reputation for delivering tailored executive search and leadership advisory services to clients across various industries. With a storied legacy spanning over 20 years, The Taplow Group orchestrates success through a team of over 150 astute search consultants across 30 offices, spanning 20+ countries and 5 continents. With the operational epicentre resting in London, the India headquarters are in the Delhi NCR region.