The need for digital mindset as a trait in today's CEO | Anand Chandra | Executive Director & Co-founder | Arya.ag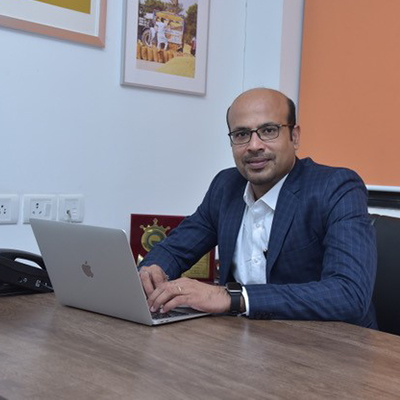 Tech disruption in India has happened at a very fast pace touching the lives of many. This has influenced most business practices including the lives of street vendors who have swiftly adopted technology like mobile wallets.
Such new-age tech-led changes and fast adoption has posed various challenges for organizations to in turn deploy changes in product offering services and more importantly on the delivery channels. While technology has revolutionised efficiency and productivity, human interface and intellectual discourse are fundamental to determining organisational growth through innovation and adaptation.
Change management, therefore becomes the biggest challenge for CEOs. As new business landscapes are designed; leaders must certainly implement the transformational changes in record time to keep pace with the evolution of digital economy.
Advances in technology and marketing services have given enough ammunition to businesses in form of powerful digital platforms and provided them with tools potent enough to disrupt competition as well as markets in an attempt to create more customer delight. CEOs need to be aware and committed to the digital footprints and evolution of strategies around it to ensure the following:
1. They don't end up as spectators
2. The organization is not disrupted by digital channels
3. The pursuit of changes in consumer behaviour to improve their speed, processes and efficiency in executing relevant ideas
4. Consumer expectations are fulfilled while providing engagement and joy in their experiences
5. They stay relevant in the fast moving digital economy
Over the last few decades, growth has been attributed to technological advancements and machine-learning capabilities. This has influenced business practices and created the impression that economic success can be achieved by setting technologies on auto-pilot, devoid of human intervention. While the mechanization of processes has served to streamline productivity and optimize efficiency, what is missed in the spread of numbers is the human
element – the living force driving the evolution of needs – and constantly build solution architectures to fulfil them.
Businesses must account for the value generated by human networks and investments that are required to develop a skilled workforce that can sustain the organisation's vision. Human interface and intellectual discourse are fundamental to determining organisational growth through innovation and adaptation. It becomes imperative for the CEO to evolve and deploy a delicate balance involving machine and human interface, with a clear and focussed
understanding of digital interventions.