Sexism, racism and economic inequality on the domestic and global front. What are the remedies? | Isha Sapra | Co-founder & CEO | Ausper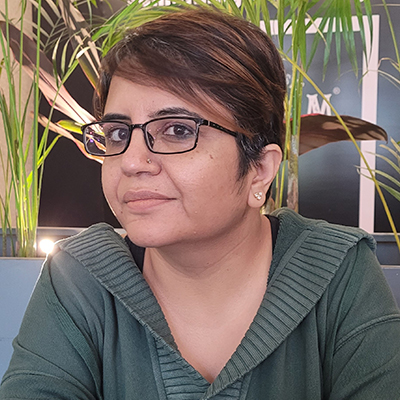 Introduction: The current state of affairs when it comes to societal inclusion
"I ask no favor for my sex. All I ask of our brethren is that they take their feet off our necks." ― Sarah Grimké (Letters on the Equality of the Sexes, and the Condition of Woman, 1837)
INEQUALITY in terms of race, sex, colour, creed and economic standards have been common in our country and worldwide. However, the current scenario is evolving through the dynamics of change, knowledge and the ability to comprehend the essentials of humankind. Attempts are being made to address various societal concerns that can otherwise be detrimental to society's progress.
For a long time, people had been judged & discriminated against based on their backgrounds or appearance and prohibited highly in participating in decision-making processes. The all-inclusive nature of a society, the outlook & the vision is compromised with like-minded ignorant thinking. The community in the 21st century has broken a few walls and removed some barriers in creating a holistic environment for growth and prosperity, but this is just the beginning. There is a very long and uphill battle awaiting us.
The New Dawn-The new age outlook of an all-inclusive society
Traditionally, societies have been creating a lot of differences based on ethnicity, colour, sex, gender and other dividing factors that creates a huge wedge between haves and have-nots. One can observe greenshoots in the world today wherein society is determined by an integrated approach that coaxes inclusive and diverse
policies. People from various walks of life have started to experience equal rights and opportunities to get heard in both national & global discussions. There are women leaders/ entrepreneurs who are an inspiration to many of their male counterparts. This has only been possible because a rigid society and its beliefs have been reformed at deeper levels. The changes are here to stay, and more reforms at the grassroots level will allow people to speak up for their rights.
What measures to take?
Knowledge and awareness is critical to the growth and prosperity of a society. It is fundamental to how we see things around us, our perspectives and attitude. To create a nurturing society for all, it is imperative that we practice inclusive behaviour everywhere, starting from grassroots – households, schools, other
educational institutions, workplaces etc. It is only when it is actually observed, and is not relegated to lip service, can any significant change happen. Practicing this shall harbour a feeling of mutual respect and oneness that would overshadow the pre-existing norms of prejudice, biasedness etc. We must also use the power of the media to promote accurate messaging and maintain honest communication. The media wields enormous power and influence to advance society's ideas and shape public perception.
Despite advances, the concerns over equality continue to pervade cultures across the world, having a significant impact on lives and human rights. We need to evolve taking into account the needs of the modern world and learning through the histories created by the lives of great men and women, towards a more
progressive society. A diversity-inclusive world, with equal opportunities for all and indicators for measuring growth across all dimensions can solve the dire need to change how many communities are perceived and understood.