Retail sector shows phenomenal recovery at 47% year- on-year growth; surpassing pre-pandemic levels: Monster Employment Index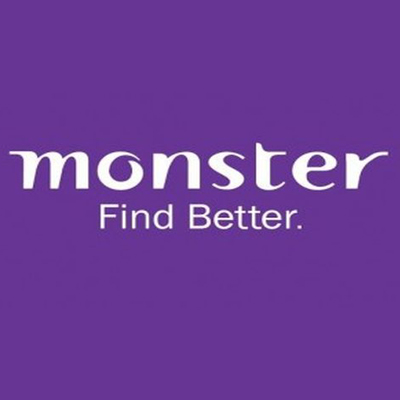 As economic activities continue to surge, the job market is witnessing recovery across several sectors that were impacted by the pandemic, showcasing the highest growth in the month of April, reports the Monster Employment Index (MEI). According to data reviewed in the month of April 2022, India has registered an overall growth of 15% year-on-year and 4% month-on-month in hiring demand as a result of increased positive business sentiment.
After a prolonged setback induced by the humanitarian crisis, sectors such as production & manufacturing, travel & tourism, import and export, have also shown marked improvement with the first double-digit annual growth in two years, reports MEI. While Leadership roles with experience of 16+ year exhibited steepest growth of 29% amongst all experience levels, inter-mediate and mid senior level roles showed growth of 24 percent and 22 percent respectively. Fresher roles or entry level roles too showed stable high teen growth.
Retail sector shows remarkable recovery with double digit growth, a first since the pandemic retraction BFSI continues to remain the fastest job recovering sector with a 54% annual growth rate followed by retail that grew 47% annually and then production and manufacturing industry at 35%.
While BFSI continued to witness boom in job opportunities, the re-opening of brick-and-mortar stores have resulted in a sharp rise in the retail job market. Easing of Covid-19 curbs have resulted in consumers frequenting recreational centres such as malls, creating a demand for retail talent Following improvement in supply chain disruptions and global mobility resuming, growth has been witnessed in Import and Export (up 29 percent) and Travel and Tourism (up 15 percent) sectors as well. This apart, the upcoming 5G rollout also seems to have spurred demand in the Telecom/ISP industries (up 33 percent). In fact, Real Estate, which exhibited a continuous dip in Y-o-Y hiring demand since April' 19, saw a dramatic recovery of 26% on the back of improved consumer sentiments who are now enthused by an upward looking market.
However, Media & Entertainment (down 17 percent) still observed fewer job opportunities since last year. Although a marginal dip has been registered in Engineering, Cement, Construction, and Iron/ steel (down 1 percent), the industry has seen a revival in job activity this month, according to MEI data.
Hiring continues to improve in Tier-2 markets; Tier 1 continue to post robust growth Mumbai (up 29 percent) again led all the monitored cities on a yearly basis, followed by Coimbatore (up 25 percent), Chennai (up 21 percent), Bangalore and Hyderabad (up 20 percent each). Rest all metro cities Delhi-NCR, Kolkata and Pune continued to reflect a positive year-on-year growth trend in the range of 6 to 18 percent.
While production and manufacturing and the BFSI industry saw a significant jump for another consecutive month in all metros, jobs rebounded for almost all the functions in Tier-1 cities.
Following the reverse migration of workers to Tier-2 markets, and the newer trend of work moving to talent has also created job opportunities in emerging cities and towns. Baroda (up 15 percent) exhibited a significant increase in hiring demand, followed by Kochi and Kolkata (up 8 percent) and Jaipur (up 3 percent). Though Chandigarh showed muted growth in April '22 from the year-ago level, the overall city-wise data shows the perceptible signs of upcoming growth stories for job creation in these cities.
Demand for Finance and Accounts (+49%) professionals registered the maximum growth Online demand for Finance and Accounts (up 49 percent) professionals registered the maximum growth year-on-year among all occupation groups. Likewise, the demand for HR & Admin (up 36 percent) and Software, Hardware, Telecom (up 25 percent) functions continues to trend on a robust and positive growth path. Each of these sectors has been charting successive positive growth annually for almost one year.
Hiring demand spiked for Customer Service (up 8 percent) professionals, which had recorded a subsequent annual decline in hiring activity since October 20. After a continuous decline in hiring in the last quarter, occupations like Marketing & Communications (up 13 percent) and Engineering/ Production (up 16 percent) are back on track with double-digit annual growth. Additionally, Jobs rebounded for Hospitality & Travel (up 16% percent), Legal (up 10% percent) and Healthcare (up 6 percent) role.
A restrained year-on-year growth in the range of 1 to 4 percent has been observed in professions like Arts/Creative, Sales & Business Development, Purchase/ Logistics/ Supply Chain.
Commenting on job trends for the month of April 2022, Sekhar Garisa, CEO – Monster.com, a Quess company said, "The future of job market is looking healthier by the day. With India achieving a new milestone of touching 100 unicorns, it is only a matter of time before these disruptive companies create further employment across sectors. The emergence of fintech, edtech, and D2C brands have definitely helped stimulate economic recovery at a much faster rate than traditional companies. In the months to come, what will be interesting to see is the emergence of newer job roles that previously didn't exist and the demand for skills that were hitherto unknown to the third industrial revolution worker. The aggressive comeback of the retail sector testifies to its resilience and potential as a strong contributor to our GDP. Tech led innovation across sectors will also ensure continued demand for tech roles across sectors as we consumers increasingly embrace a digital-native lifestyle."
The Monster Employment Index is a broad and comprehensive monthly analysis of online job posting activity conducted by Monster India. Based on a real-time review of millions of employer job opportunities culled from a large, representative selection of online career outlets, the Monster Employment Index presents a snapshot of employer online recruitment activity nationwide.
Period for the report
The period considered for the MEI data is 1st to 30th April, 2022.