Promotional Article: Marching Sheep | Sonica Aron | Founder & Managing Partner | Marching Sheep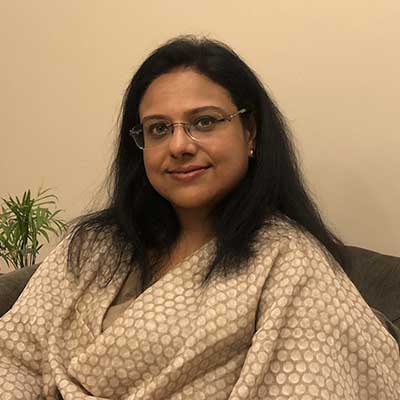 Marching Sheep, is an HR consulting firm which is a thought leader when it comes to diversity and inclusion, and progressive HR policies and practices. We were talking about concepts like motherhood penalty, unpaid work, inclusion of LGBTQ community in the workplace and integration of 4 diverse generation- gen Z, Y, X and baby boomers long before they became buzzwords, and have been instrumental in creating awareness through our publications, research and interventions.
Founded by Sonica Aron, Marching Sheep was setup in 2013. Sonica is an XLRI post graduate with nearly 2 decades of work experience in the field of HR across companies like Pepsico, Vodafone, Roche Diagnostics, ICI Paints and Philips. As a Human Resource and D&I (Diversity and Inclusion) specialist she has designed one of the most evolved 'Diversity and Inclusion' frameworks in India with exclusive programs like – Women@Work, Unleash and Diversity@Work! Seen as a thought leader, her opinions on anxiety and burnout, motherhood penalty, unpaid work, generational diversity and inclusion of the LGBT community have been published by leading publications including Hindu, TOI, HT, Business World, The Statesman, DNA, Tribune etc. She is a frequent speaker at conference platforms like FICCI and Transformance. She works on board of 'Gender at Work India Trust' actively delivering to the society.
Marching Sheep is a close knit team of seasoned HR professionals, who work closely with clients to arrive at customized and effective HR interventions. The strength of our organisation lies in being a value driven, high integrity and professional setup wherein we live our values each day and reflect them in our behaviours towards our clients, our team members and our work. With values of Client orientation, Resilience, Transparency in Communication, Integrity and Attention to Detail, we work not just as "external consultants", but as partners, who help and guide the clients throughout their journey.
Some of our clients include Sterlite Power, Indigrid, Pepsi, Coke, Australian Embassy, Sony Pictures, Abbott, SBI cards, Diageo, Marico, AkzoNobel, Clifford Chance, GO-MMT Group, JCB India, Continental Tyres, Reckitt Benckiser, GAIL, IIFL, Mahindra Finance and Oetiker.
We offer holistic interventions in the area of diversity and inclusion, starting from diversity diagnostics, to inclusive policies and processes, and customized interventions that help organizations attract, engage, retain, develop and grow a diverse workforce. We understand the nuances of the industry and organisation along with the societal backdrop and the mindsets individuals and organizations struggle with. We propose and implement multipronged solutions, thereby driving visible, long term, sustainable change. Our work in the SME and MSME sector pre and post COVID has helped them streamline their people management for higher productivity and profitability.
Our recent interventions and conversations include a panel discussion in collaboration with Sony Pictures Network India, Virtual session on Emotional Resilience with Australian Embassy, Abbott and Piramal and a series of virtual sessions in collaboration with FICCI on diverse topics to help industry succeed in the New normal. We understand that each organization is unique and none of our solutions are off the shelf; which is why we are Marching Sheep!