Proactive EHS (Environment, Health & Safety) compliance: Feeding an organisation's vigour and brilliance | Dr. Sridharan | Legal & Compliance Expert EHS | Aparajitha Group Of Companies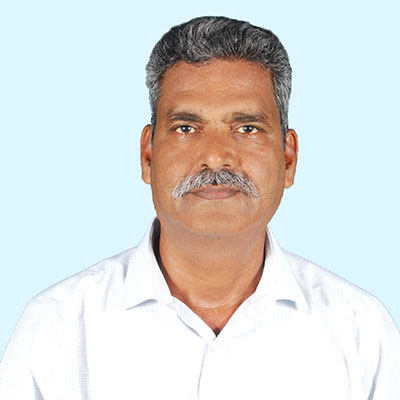 The origin of Environmental, Health, and Safety (EHS) management can be traced to the Industrial Revolution in Europe. As societies shifted from agrarian lifestyles to industrialised settings, the demand for safety regulations increased significantly. However, it took the world one of the worst industrial accidents in history, the 1984 Bhopal gas tragedy, to realise the significance of effective processes and procedures to safeguard both employees and the public.
Around the same time, there emerged a growing apprehension regarding the environmental consequences associated with industrialization. In response, the International Standards Organisation (ISO) developed a new series of guidelines aimed at addressing both workplace safety and the surrounding environment.
Notably, ISO 14001 was formulated to provide a framework for organisations to establish efficient environmental management systems, which ensured that the organisations were efficiently utilizing the resources and improving the environmental impact, while ISO 45001 outlined the necessary requirements to ensure the provision of Occupational Health and Safety measures at workplaces. Interestingly, following these very procedures and processes can also lead to increased productivity and improve an organisation's bottom line. At the same time, this also adds to the overall identity of the organisation in a positive manner.
Business Benefits
Proactive EHS compliance benefits organisations in several ways. It demonstrates a commitment to important tags like safety and sustainability while fostering a positive brand image.
Ardent compliance also ensures carbon footprint reduction by recycling, upcycling, and reusing. It helps reduce overhead cost burden by minimizing the possibilities of accidents and injuries through a list of safeguards. It also boosts productivity, employee morale, and brand retention. A positive and green image in the market works wonders in terms of business visibility and social acceptability.
It's a sworn-by elixir for investors and stakeholders.
On the global front, companies based in North America and Europe are growing increasingly cautious about the impact their international vendors have on the environment.
In this regard, minimising pollution, conserving resources, and promoting sustainability contribute to a healthier planet and future-proof the business.
Brand trust meets customer loyalty.
EHS-focused practices attract capital, build trust, increase customer loyalty, and drive repeat purchases and positive recommendations, opening new growth opportunities and expanding market reach.
Fortunately, businesses across the globe, including India, have realised the importance of proactive EHS practices.
In 2021, Asia Pacific accounted for the highest share of the global market owing to its rapid industrial growth, with China taking the lead. Likewise, India, Japan, and Australia are also taking some initiatives to execute EHS solutions across the region. For instance, the Bureau of Indian Standards
(BIS), India's national standards body, recently published new guidelines aimed at enhancing safety in the transportation of dangerous goods.
Global EHS Market and AI
According to an extensive study conducted by Market Research Future, the global EHS market was valued at $6.42 billion in 2021. It is projected to reach $12.67 billion by 2030, exhibiting a Compound Annual Growth Rate (CAGR) of 8.90%.
As the clamour for EHS compliance intensifies, the introduction of cost-effective and innovative software solutions has complemented and supported the market's growth. Now, Artificial Intelligence (AI) is set to take over this industry as well, and for good. Automation is the future of the market. Microsoft and PwC have reported that the deployment of AI can potentially reduce global greenhouse gas (GHG) emissions by 4% in 2030. This reduction is equivalent to approximately 2.4
gigatons of Carbon Dioxide (CO2) emissions, which is comparable to the combined annual emissions of Japan, Canada, and Australia in 2030.
Overall, proactive EHS compliance is no longer just a legal requirement but a strategic imperative for organisations that aim to thrive in today's dynamic business landscape. By adopting these measures, organisations can enhance their vitality and effectiveness while actively contributing to a sustainable
and prosperous future.