Performance Appraisals in COVID Times | Ketan Desai | Head-Human Resource | Godrej Material Handling Business | Godrej & Boyce Mfg. Co. Ltd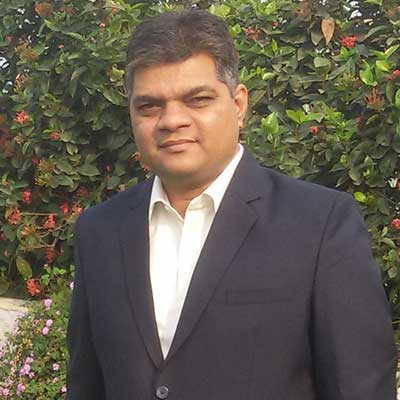 The black swan event of the pandemic has led to exponential and irreversible changes across multiple dimensions of our professional and personal lives. It has acted as a catalyst for mindset change amongst the business leadership teams and forced organizations to challenge & revisit their strategies, priorities, structures, systems, processes, approaches, past decisions and so on. The Strategic business objectives and individual goals & targets have dramatically changed in line with the dynamic business environment and changing expectations of the stakeholders. Organizations had to realign their workforce strategies to ensure that their employees are safe & healthy and also motivated & engaged to focus on meeting business objectives.
The current scenario calls for a complete overhauling of the traditional performance management systems and design a holistic and integrated approach that enables high tech–high touch employee experience and creates enhanced business impact. Here are some of the next Performance Management practices which will enable building high performing workplaces.
1. Agile goals
Setting goals at the beginning of a financial year for the entire year, is passe now. The current disruption, dynamic nature of businesses and future uncertainty require an agile approach to goal setting. Goals need to be co-created and constantly realigned to the business current & future context to ensure that the employees' efforts are in the right direction and they constantly deliver value to the organization. This requires an 'agile mindset' that encourages employees to own their goals and anticipate changes. Employees and managers will have to be on the constant lookout for opportunities to pivot with the changing business needs and be rewarded for identifying new ways to make a positive impact. Business managers need to be given empowerment and flexibility to tailor their team goals throughout the year. However, dynamic goal setting is effective only when it is carefully considered, managed and communicated. Otherwise, employees may feel that the goal posts are constantly shifting which will only exacerbate impacting employee morale.
2. KPI alignment with expected business outcome
Aspirations and expectations need to be quantified. High-performance accountability requires clear and concise set of KPIs. Linking performance management to KPIs and key business results is the strategic obligation of serious leadership. Managers, not HR, ensure that performance management activities support measurable, valuable business outcomes. That means that organizations must renovate their data-driven dashboards to inspire people and promote positive outcomes. They must automatically capture and analyze, and explicitly communicate, their high-performance criteria. Therefore, an important takeaway is 'High-performance management depends on high-performance measurement' and the only way to measure employees is to evaluate the impact that they create on the business outcome.
3. Culture of continuous feedback for enhanced alignment
Performance management has to an ongoing process throughout the year. The tool must facilitate ongoing feedback on professional progress and personal development. Doing so forces leaders to define and develop a shared perspective about what high performance means. The only viable management style going forward will be ongoing coaching
conversations that establish a rhythm of collaboration and create shared accountability for performance and development. The current disruption coupled with future uncertainty calls for managers to have a continuous performance dialogue with their team members which focuses on identifying opportunities, communicating changes, and preparing people for potential pivots. High-performance systems require high-performance feedback. Better-quality feedback means better-quality outcomes. HR leaders will have to play a major role to facilitate this change.
4. Hi-Tech and Hi-Touch performance conversation
Technology has played a magical role in helping organisations overcome some of the business challenges posed by the pandemic and brought dispersed workforce on a single platform. Performance discussions have shifted from closed-door discussions to remote and technology-based conversations. Tech-powered performance assessment mechanisms provide business leaders the much-needed flexibility to give real time feedback and ensure higher level of people alignment with the strategic business objectives. Technology enables HR teams and business leaders to take prompt action on performance data, and be agile in re-crafting goals and KPIs to meet the business objectives.
However, as it is said, 'the more high-tech humans have, more high-touch humans want'. That's the dichotomy HR is grappling with today. Hi-Tech solutions have enabled WFH for most of the roles today. However, needless to mention, WFM comes with its own set of challenges. This has led to 'never before' changes in employees' professional and personal lives which further led to very different employee expectations from their leaders. One of the latent expectations from the leaders is to be more empathetic, trusting, caring and considerate than ever before.
Relationships are strengthened through conversations. The emotion and chemistry of 'in person' conversations create a greater depth of connection that cannot be created with digital conversations. However, going forward, striking a right balance between Hi-Tech & Hi-Touch and giving blended experience to the teammates will be one of the key elements of effective leadership.
5. Manager to Mentor
The best way to measure what a team leader thinks of somebody on their team is to describe how he / she would invest in them. Off late we have seen a spike in hiring of mentors for CXO executives. Developing a coaching culture across the organization has become an important element of a high performing workplace of the future. The current pandemic time has been an opportune time for cultivation of new skills and capabilities as many of the organizations realized that unusual times demand unusual people capabilities. In order to build future-ready workforce organizations need to modify their performance management approaches and ensure it focuses on developing very different leadership qualities like, resilience, empathy and emotional intelligence.
6. Redefining Employee Value Proposition (EVP):
Organizations' EVP needs to keep pace with the changing business realities and stakeholders' expectations to ensure that it remains relevant and attractive. Rewards and recognition are an integral part of EVP and performance management as they help reinforce positive behaviours at the workplace. While monetary rewards are definitely a crucial part of the performance management strategy, it's time for organizations to integrate its EVP and total rewards to attract and retain the best talent. The EVP also should identify the unique people policies, processes and programmes that demonstrate the organisation's commitment to towards employee holistic wellbeing, happiness, meaningful work & culture, growth, development, recognition and so on.
To conclude, the crisis has not changed the fundamentals of performance management, but it has certainly accelerated its evolution towards an approach that is more data driven, flexible, continuous, and development oriented. While the challenges vary by industry and business maturity, identifying and implementing the right employee policies and smart approaches to remote working is the key to managing this change effectively. Organizations that recognize and respond to this mega change by taking their people along, are likely to emerge stronger from the pandemic than those who do not.