Parag Milk Foods Strengthens Management Team with Nine Key Appointments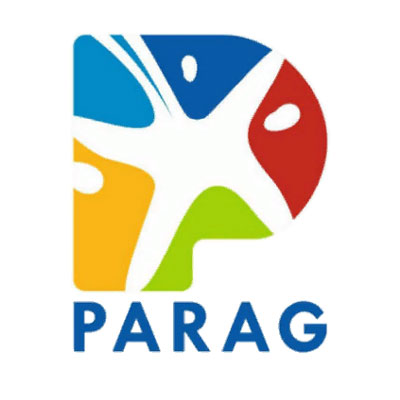 Parag Milk Foods Limited, a leading manufacturer and marketer of dairy-FMCG products in India proudly announces the appointment of nine key executives, further fortifying its management team. With an established presence as a key player in the dairy industry, Parag Milk Foods maintains its commitment to elevating leadership and fostering innovation within the sector.
These appointments underscore Parag Milk Foods' dedication to maintaining its position as an industry leader and innovator. With a strong leadership team in place, the company is poised to accelerate its growth trajectory, enhance customer value, and contribute to the evolution of India's dairy sector.
Commenting on the appointments, Devendra Shah, Chairman, Parag Milk Foods said, "We are delighted to welcome these accomplished professionals to our management team. Their diverse expertise and leadership will be instrumental in driving Parag Milk Foods towards new heights of innovation. With this investment in our management team we cement our dedication to delivering excellence to our stakeholders and driving sustainable success"
The following individuals have been appointed to key roles at plant and operations, sales, Finance and strategic planning divisions:
Reinforced the plant and operations team with the appointment of:
Mr. Bheemanappa Manthale – President – plant operations: : Having extensive experience of more than two decades Mr. Manthale has worked with CocaCola, MTR Foods and Cargil etc. In CocaCola, he has worked with more than 10 years and had spearheaded the entire operations of manufacturing, supply chain and responsible for Cost impact, distribution management and inventory control. In PMFL, with his proven track record, he will be responsible for overseeing and optimizing the company's plant operations to ensure efficiency, quality, and innovation. He has completed his mechanical engineering from UVCE Bangalore and MBA from IIM- Calcutta.
Mr. Gajanan Patil – GM Operations: Mr. Gajanan Patil's extensive operational experience will drive process excellence and operational efficiencies, aligning with Parag Milk Foods' commitment to quality and consistency. He is Six sigma Black belt from BMGi and certified examiner for Ramakrishna Bajaj national quality awards (RBNQA). He is Mechanical Engineer and completed his MBA from IIM- Calcutta. He has more than two decades of work experience and worked with esteem organisations like CocaCola, Marico and Mondelez etc.
2. Empowered a dynamic sales force through strategic hiring of:
Mr. Binod Das – Head of Sales: With a commendable dairy and FMCG track record, Mr. Binod Das brings robust sales leadership to Parag Milk Foods. As Head of Sales, he draws from impactful roles at TATA Consumer Products Ltd and ITC Ltd, reflecting two decades of expertise. Proficient in Sales Leadership, Distribution Strategies, Category Management, and Shopper Marketing, Mr. Das fortifies Parag Milk Foods' sales team, poised to elevate growth and market presence. Backed by degrees from MG University of Kochi and PSG College of Technology, Coimbatore, his academic foundation enhances his prowess in sales and customer marketing, making him instrumental in leading GT, MT, and HoReCa divisions and enhancing the company's market standing.
Mr. Lakshya Rastogi – Head of Modern Trade Business: Mr. Lakshya Rastogi joins Parag Milk Foods with a deep understanding of modern trade dynamics. Assuming responsibility for the modern trade division alongside the Avatar business, Mr. Rastogi is a vibrant and enterprising expert set to elevate market presence in key sectors: whey protein, cheese, and ghee. His inventive concepts and deliberate rationale aptly embody the essence of the Parag culture.He has spent the last ten years of his FMCG career working with Zydus Wellness and Fonterra Group. After receiving his engineering degree in computer science from Vishvakarma Institute of Technology, he got his MBA in sales and marketing at SCMHRD
3. Enhanced financial prowess by strengthening the finance team with the appointment of:
Mr. Biswajit Mishra- Sr. VP Finance– Mr. Biswajit Mishra is having over 20 Years of rich experience in Leading Finance, Account, Secretarial, Taxation and Audit. Given his extensive experience, diverse skill set, and strong educational foundation, Mr. Biswajit Mishra seems well-equipped to excel in his role as the Senior Vice President of Finance at Parag Milk Foods Ltd and contribute significantly to the company's financial success.He comes with vast educational background. He is CA by education and completed his MBA in Finance and Financial Management services from IICT Business school, lucknow. He is also done his ICWA and CMA. He has also completed leadership programmes from IIM, Calcutta.In his previous experience, he has worked with organisations like Future Group, Milk Mantra, Aussee Oats to name the few. He has domestic as well as overseas experience in the field of Financial Management
Mr. Anand Sharda – GM- Finance: – CA by profession, Mr. Anand Sharda will bring a wealth of financial expertise to the team, He will play a crucial role in ensuring financial stability and strategic financial planning for the company. In his 17 years of work experience, he had worked with RBL Bank, DCB bank, Publicis group etc.
Mr. Amol Sawant – GM- Finance: With a robust background in finance, Mr. Amol Sawant will contribute to strengthening financial management and governance within the organization. His previous organization included Vector Green Energy Pvt Ltd, SKS Power Generation LTD . He is qualified CA with 20 years of work experience.
4. Strategic planning initiatives strengthened by a strong and cohesive team:
Mr. Abhinav Gupta – Head of strategic Projects: Mr. Abhinav Gupta takes on a pivotal role as Head of strategic Projects, bringing over 12 years of versatile expertise from prominent FMCG and retail roles. His proficiency spans Business Strategy, Competitive Analysis, Governance, Business Excellence, Trade & Brand Management, and Project Management, aligning seamlessly with Parag Milk Foods' ambitions for strategic planning, market excellence, and operational growth. His academic journey from MDI, Gurgaon, a top 5 B-School, further amplifies his dedication to excellence. In his previous stint, he has worked with esteem organisations like Reliance, Mother Dairy and Star Bazaar – A TATA and Tesco Enterprise to name the few.
Mr. Vivek Rathod – Head of Business Intelligence, Transformation, Analytics & Assurance: Mr. Vivek Rathod's appointment underscores Parag Milk Foods' commitment to harnessing data-driven insights for informed decision-making. Leveraging his innate grasp of the technology and innovative strategies to harness its advantages, Vivek is aptly prepared to tackle the intricacies of the dairy-FMCG domain. In his previous stint he has worked with E & Y and come with more than 15 years of work experience.