Omega Healthcare retains its laurel of 'Best Companies for Women in India' for the second time in a row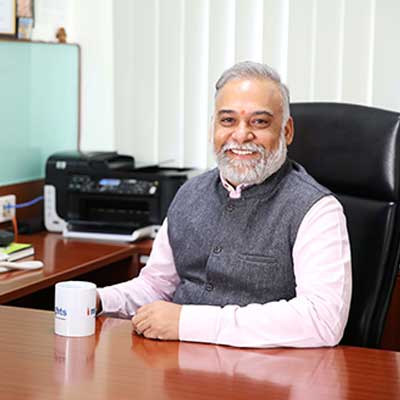 Omega Healthcare Management Services Pvt. Ltd., a leader in the healthcare services outsourcing space, has been chosen as one of the `100 Best Companies for Women in India' in 2020 by AVTAR and Working Mother. It has also been listed on the index of the Most Inclusive Companies – Exemplars of Inclusion for its policies encouraging women to lead their corporate lives with confidence. Omega has been recognized for its practices fostering gender diversity and culture at the workplace, flexible work, among other benefits provided to working mothers. It is the second time in a row the company has bagged this prestigious title.
Working Mother and AVTAR Best Companies for Women in India is a study that has a 33-year old legacy in the United States under the support of Working Mother, a renowned gender parity champion in the US. AVTAR (Diversity & Inclusion Consulting pioneer in India) and Working Mother had jointly launched the Indian edition of the listing in 2016 following the same ethos.
Talking about the recognition, Dr.(HC) Guruvayurappan, CHRO, Omega Healthcare mentioned, "We are beyond humbled and honored to be listed among the top '100 Best Companies for Women' in 2020. Equal Opportunity for All & Respect for Individual being our core values, Omega provides avenues that enable holistic growth of its people, regardless of gender. This best practice continues to drive our transformative journey of being a tech-driven innovative organization, seeing all-round participation from our womenfolk too."
This one-of-its-kind study identifies and awards companies that help women have sustainable careers. It helps, share, showcase, and celebrate best practices from India's best employers to increase the participation of women in the corporate world.
Highlighting Omega's vision on making the workplace inclusive for women, Ms. Chitra Sharan, Senior Director – HR said, "I would like to thank Avtar for recognizing some of our specific initiatives that have made Omega a Best Company to Work for Women. Omega Healthcare understands its responsibility in creating an equitable workplace, along with having women at the helm in key leadership and decision-making roles. Through our special forum Roshni, we run programs designed to help women build and strengthen their skills, both personally and professionally. Advancing Women @ Omega is one such program that facilitated this effort, encouraging our women to expand their network and connect with the leadership. The results have been phenomenal and am personally amazed to see the marvelous progress of many of our empowered women employees."
From the 321 applications received by AVTAR in 2020, the 100 Best Companies for Women in India were chosen based on their policy framework towards women's career enablement.
About Omega Healthcare
Omega Healthcare Management Services Pvt. Ltd, a front-runner in the healthcare service space in India was founded in 2004. Headquartered in Boca Raton, Florida, it has offices in Bengaluru, Chennai, Trichy and Hyderabad in India, and Manila & Cebu in the Philippines. Omega handles value-driven work pertaining to Provider & Healthcare Solutions, Payer Solutions, Pharma Solutions, Analytic Solutions and related Technology solutions for large US-based companies. The company currently has more than 15,000 employees.
http://www.omegahms.com