NTPC, North Karanpura Bags Gold Award,2022 from APEX India for CSR Excellence.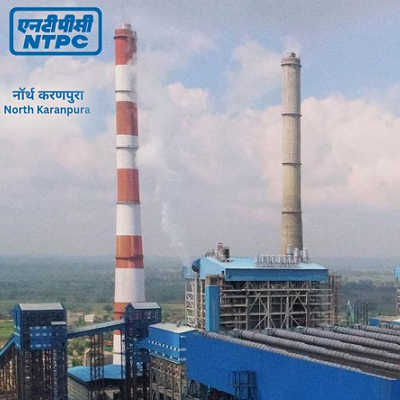 NTPC, North Karanpura Super Thermal Power Project has received Gold Award from APEX India for CSR Excellence Award 2022 recently held at Cidade De Goa,Taj on 11th April 2023. On behalf of North Karanpura project the award was received by AGM(HR) Mr. Anil Kumar Chawla.
The jury during assessment appreciated NTPC North Karanpura for its consistent efforts for paving the way for accelerating rural development in the country and supporting India's G20 goals.
In the span of over a year, North Karanpura has fostered quality as well as quantity in various sectors including Education, Sports and Culture, Heath, Drinking Water and Infrastructure.
Based on Social Impact Assessment 2022, the rate of IMR has improved with consistent CSR interventions of the government and various companies. Our initiatives ensured sustaining of maternal and child health and focused on
supporting and augmenting the ongoing health services in the village. Around 97% of the beneficiaries shared that NTPC organises free health camps for the community, which results in betterment of the health of the people.
Due to high medical costs, residents in these remote regions are unable to receive high-quality healthcare services. There is a paucity of knowledge about healthcare in the tribal communities near the facility, and the medical services are out of their reach. North Karanpura makes sure that people receive accessible healthcare services completely free of charge through a hybrid healthcare programme. Palamu Hospital expressed gratitude to NTPC for helping the hospital battle Covid with the assistance of NTPC North Karanpura.
With a wide forte of North Karanpura in various CSR Paradigms the Youth are encouraged to foster and implement ideas for social development to drive on-ground change in rural India. Karanpura's ongoing CSR initiatives aim to provide basic necessities like electricity, clean drinking water, education, and many others to provide a safe and stimulating environment and aid in paving the way for a better future for those living in the area. Additionally, this project will help persons from disadvantaged socioeconomic backgrounds find better work possibilities both domestically and abroad.