Novac Recognized by Great Place to Work® as One Among India's Best Workplaces™ for Women 2021 (Top 100 – Large Companies)!
~ With a slew of women-centric policies, NOVAC emerges as the Best Workplace for Women for the third consecutive time ~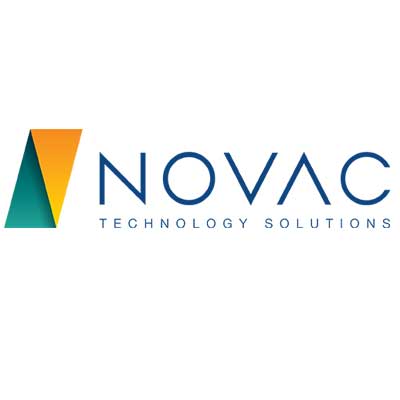 With a 42% female workforce, NOVAC Technology Solutions was recently recognized as India's Best Workplace for Women 2021 by Great Place to Work® Institute. Emerging as a top contender in the IT/ITES space amongst 100 companies, it is important to note that NOVAC has won this prestigious recognition for the third consecutive year. NOVAC Technology Solutions has been a leader in Digital Transformation and Cloud solutions since its inception with employee welfare at its core.
NOVAC has been persistent in providing its female workforce with a perfect work-life balance. The company had introduced a slew of women-centric initiatives in recent years to build an inclusive workplace. Apart from this, the company has focused on several aspects to promote fair hiring practices, equal pay, and equal opportunity at the workplace and make the work setting peaceful for their employees.
Commenting on the occasion, Mr C Mahesh, Director, NOVAC Technology Solutions said, "We are honoured to be recognized as one of India's Best Workplaces for Women 2021′ for the third consecutive year by Great Place to Work® Institute. NOVAC Technology Solutions has always taken pride in being a safe and inclusive work environment. We continuously strive to bring forth policies at the workplace that help women grow with the organization by overcoming barriers with ease. From mentoring sessions to well-being programs, we offer holistic care for our employees. This recognition is encouraging and motivating for us to keep bringing more such practices to our workplace that will benefit our employees by leaps and bounds."
As a global authority on workplace culture, Great Place to Work® has been studying employee experience and people practices across organizations for over three decades. Every year, more than 10,000 organizations from over 60 countries partner with Great Place to Work® Institute for assessment, benchmarking and planning of actions to strengthen their workplace culture.
In India, the research conducted by Great Place to Work® has focused on the state of trust in workplaces, what drives employee experience, and its impact on the business outcomes. The research reveals that there is a clear and direct relationship between employee engagement and financial performance and that the best workplaces consistently outperform major stock indices in India.
"One thing the Best Workplaces™ for Women have taught us is that irrespective of the challenges posed by the pandemic or even the industry they operate in – they are intentional about building a diverse, equitable and inclusive environment. Voices of their women employees, the quality of inclusive practices and actions taken towards equitable distribution of power within the organization is a testimony to that," said Sandhya Ramesh, Head of the Diversity, Equity, and Inclusion Practice at Great Place to Work® India.
In India, the Institute partners with more than 1100 organizations annually, across over 22 industries, to help them build High-Trust, High-Performance Cultures™ designed to deliver sustained business results. Hundreds of CEOs and CXOs from India Inc. are part of the great place community that is committed to the vision of making India a great place to work FOR ALLTM.
About NOVAC Technology Solutions:
NOVAC Technology Solutions is a digital transformation and cloud solutions company initially started out as the technology arm of Shriram Group. Novac's expertise in Financial Services, Insurance Services, Retail Solutions, and Digital Learning helps businesses in their transition to the digital world. Across channels, NOVAC emphasizes its brand values and aims to build a long-lasting relationship with clients to ensure world-class solutions that exceed client's expectations. Their robust digital enterprise solutions ZIVA and NOVA, have the ability to supercharge any financial services and insurance organization. Some of the larger clients in the Finance and Insurance industry sectors transacted more than 55% of their new business through Mobile Apps. Novac's Digital Learning Platforms AXLE for Corporates & KLASS for enterprises and the KAZITO®, their brand store solution that powers small scale and large scale retail businesses, is gaining good traction. At NOVAC, the company sees innovation as a continuous process and firmly believes that the agile business model is crucial to any business's success.