Narayana enriches its IIT-JEE & NEET Coaching Education Visionary Ashish Arora Joins as Chief Academic Officer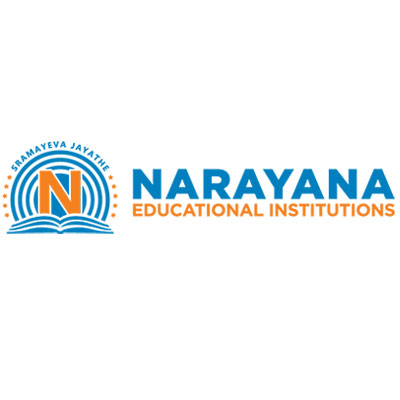 The Narayana Educational Institutions, a pioneering name in education, proudly announced the appointment of Mr. Ashish Arora as its Chief Academic Officer. With an illustrious career spanning over three decades, Mr. Arora brings a wealth of expertise to his new role, having worked on positions of HoD, Academic Head and National Academic Head across the education landscape, including stints at Bansal Classes, Resonance, FIITJEE, Allen, and Unacademy. His rich experience encompasses leading roles in academic strategy and Edtech, reflecting his versatile skill set and leadership acumen.
Mr. Arora's journey in education has been marked by his prowess in both the academic realm and as a revered career mentor. With a specialization in Physics, he has earned acclaim as a mentor to lakhs of students, shaping their academic paths and future trajectories.
An educator at heart, Mr. Arora actively shares his passion for Physics through his acclaimed YouTube channel 'Physics Galaxy,' boasting an impressive 11.5 lakh subscribers and over 23 crore views. He extends his educational influence through a series of books authored under the same title 'Physics Galaxy', offering students an engaging way to grasp the intricacies of Physics.
Dr Sindhura Narayana, Director, Narayana Educational Institutions said, "We are thrilled to welcome Mr. Ashish Arora to the Narayana family. His deep-rooted expertise and commitment to education align seamlessly with our organization's values. As we continue our journey to provide transformative education, Mr. Arora's addition reinforces our commitment to nurturing academic excellence among our students".
"Mr. Arora strongly believes in providing recognition and growth to the dedicated teaching faculty who help students achieve their academic goals in life. With an aim to reach even the remotest parts of the country, he envisions a stress-free environment for students where they can grow and reach their full potential. We are sure that his appointment will propel Narayana Educational Institutions to new heights, as his passion, experience, and vision promise an enhanced educational experience for students across the spectrum", she added.
With a legacy spanning four decades, the Narayana Educational Institutions have continuously raised the bar in the field of education by setting new benchmarks every year. The organization offers high-quality education that lays a strong foundation for students and caters to their individual needs to help them achieve their goals.