Many Reasons People Quit, Six Ways to Make Them Stay | Pragati Khare | HR Head | Arya.ag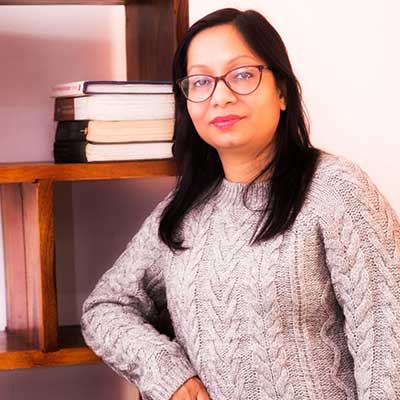 There could be different reasons for employees to look out for change basis their interests and preferences. Change, though challenging, can often motivate people to do more and shift gears from comfort and complacency. If your people are moving on to drive their ambition, it is important to support them.
However, unhappiness in their current roles and the feeling of not being valued often drives people to search the job markets. It, therefore, becomes imperative for organizations to relook and recheck their talent strategies; ensure that the team is truly driven and working towards common goals while achieving personal success. It is essential to build in a culture where an employee's value is not merely linked with their pay packages, but they are truly and equally empowered in their roles. The knowledge that one is paid what they deserve, there is a space to discuss inequality if any and that they heard is crucial to a good work culture. This culture will not only
create great team bonds but also control employee churn and the adversities of an open job market.
If we are to ensure that our employees, especially the top performing ones, were to stay on in these times of talent war, it would become imperative to build in these six keys to TALENT retention:
Thoughtfulness: Treat others the way you want to be treated – "Ask but don't tell". Be respectful even when you do not agree. Welcome ideas and encourage questions. Equality and anti-discrimination are few of the keys to support this statement.
Appreciate: To be appreciated, on time, is to be 'seen'. It is but a human need and an important motivator. Needless to say, motivated employees are more productive. Leaders should identify the drivers of their team, align them in such a manner so as to ensure business continuity as well as suffice individual motivations. Create an informal platform & open culture so that employees are free to open up and feel empowered.
Life equilibrium: Respect boundaries. Prioritize health & personal needs. Rather than worrying about the equal division of hours between work and personal life, be flexible to get things done in one's professional life while still having both time and energy to enjoy their personal life.
Expectation setting: Define clear objectives, have metrics to monitor people by their productivity rather than the hours at the desk, have pay parities aligned with role and competence. While making employees accountable for their success & failure, it is equally important to give meaningful feedback, leverage personal motivators and make outcomes measurable.
Nurture Talent: Encourage personal development through internal programmes & affiliations offering higher education and certifications. Having clear career development plans which gives employees clarity into their growth path drives continuous & intrinsic motivation. Essentially, this is about unleashing the potential of talent. The objective is not merely to enhance the role or the training function within an organization, but also to be associated as an employer of choice that inculcates ongoing learning for all its employees in the industry.
Transparency: What drives the policies in your organisation, how are these relevant to the context of your team? How much is open to discussion, what are the channels of communication? Is feedback a two way channel, is the leadership in sync with the language on the ground, is failure permanent or are mistakes learning grounds for better performances? Is diversity & inclusion a trending word or a core value which enables brings fresh perspectives and more ideas? Is the leadership quick to assign blame or to take ownership of both failures and success, are we open to encourage ideas, discuss failures and coach our employees to become future managers and
leaders?
A good workplace keeps the individual in the centre while the tribe moves towards a unified goal for success. And though it is the individual's choice to walk away, it is our responsibility to build an environment that nurtures every individual on our team.