Lighthouse Learning is Great Place to Work-Certified | Rohit Kumar | CHRO | Lighthouse Learning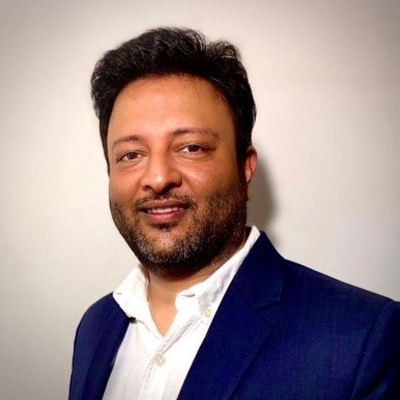 The leading early childhood and K-12 education group in India, Lighthouse Learning recently secured the Great Place To Work certification. According to its evaluation, the education group scored highly on five dimensions of high-trust, high-performance culture, including credibility, respect, fairness, pride, and camaraderie.
In their journey towards becoming the Great Place to Work, they recently carried out a culture renovation exercise wherein the leadership team together with the employees co-created the organization's purpose, vision, mission, values, and traits. This exercise included gathering insights from a cross-section of employees, using feedback surveys and focus group discussions with senior leaders, front-line managers, and people who have stayed and grown with them. This exercise helped Lighthouse Learning to anchor the organization on a unified purpose and live their core values of child-centricity, fairness, transparency, innovation, and excellence.
The certification is a testament to the group's commitment to creating a positive and engaging work environment for its employees. The belief is that when employees are truly engaged, they go from being good to being great teammates. Challenges turn into opportunities, results turn into successes, and people give it their everything. The group has implemented several initiatives to ensure that life at Lighthouse embraces every employee with a culture that is positive and enriching. These include flexible working hours, a comprehensive health and wellness program, and a range of employee engagement activities.
The organization has also taken several steps to ensure that its employees are motivated and engaged to reach their highest potential. They have implemented various rituals and practices such as Huddles, Town Halls, AVRIO Connect Sessions, and Spotlight to recognize and reward high performance. The Huddles are held every Monday morning with the sole purpose of getting everyone energized and motivated at the start of the week. Monthly Town Halls include employees across businesses and regions who join in for business updates, priorities for the month and new initiative announcements. AVRIO, which means tomorrow, is a platform where the leadership team orients the school staff regarding organizational plans and recognizes high performance with a section on "Employee Speak" that encourages the staff to share their career growth journey and experience. The monthly rewards and recognitions are done through the Spotlight announcement which applauds employees for achieving exceptional business outcomes by demonstrating the Lighthouse values and traits.
Building a high-performance culture
To ensure that the organization is able to drive a high-performance culture, they have a robust performance management system in place. This system is designed to ensure that the organization is able to identify and reward high performers, while also providing feedback and coaching to those who need it. The system also provides a platform for employees to provide feedback to their managers and peers, which helps to create a culture of open communication and collaboration.
Nurturing and developing talent
To nurture talent within the organization and ensure that they reach their highest potential, Lighthouse Learning has introduced various developmental interventions like ensuring 60 hours of teachers' training at various intervals, Euro Teachers Assessment Tool, classroom observations, and special projects.
Also, to democratize the talent management process, they have a platform called Evolve. It helps their employees to advance in their careers within the organization in line with their career aspirations. It helps in communicating the vacancies internally to the employees, giving them the opportunity to apply and go through an assessment and Development Centre process as a part of the selection process. Driving this process helps in developing a succession pipeline for key roles.
Building pride and comradery
To ensure everyone that they are a member of the organization, regardless of who they are and what they do, they have their own communication platform called Workplace, which is their internal communication platform for official organizational announcements, sharing best practices, and driving employee engagement. It is a platform where people can network with their colleagues across the Lighthouse Learning group. It is also a platform where employees have a right to share their views. They can also express themselves openly.
They have also created different community groups in the workplace to engage their employees beyond work i.e., toward their areas of interest and passion. Additionally, they have various clubs in the workplace such as the reader's club, foodies club, fitness club, and wanderers club, where the employees are free to join and share their achievements or ideas and more.
Driving meaningful engagement
For Lighthouse Learning, innovation is at the heart. They encourage employees to be honest and open, share ideas and explore initiatives without the fear of retribution.
The Great Place to Work certification reinforces the education group's commitment to delivering an excellent experience and enhanced happiness quotient for its employees but also a nurturing impact on the lives of the students across its 1300+ pre-schools and 45 school campuses.
To sum up, all of the eponymous initiatives have helped Lighthouse Learning to become a Great Place to Work-Certified organization.