KONE India is Great Place to Work Certified; Fourth Time in a Row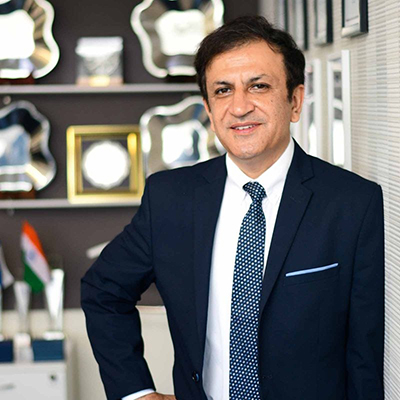 KONE Elevators India, a wholly owned subsidiary of KONE Corporation, continues its legacy by being Great Place to Work® CertifiedTM in India from October 2023 to October 2024 for the fourth consecutive time. This remarkable accomplishment reflects the enduring commitment to excellence and employee satisfaction within the organization.
In today's dynamic workplace, employees are consistently challenged to adapt, grow, and acquire new skills. Through the consistent integration of best practices, KONE India has successfully instilled a culture marked by trust, transparency, innovation, and enjoyment within its work environment. This certification authentically acknowledges the embodiment of such a culture.
"This recognition is a testament to the exceptional people at KONE India, our dedicated employees, and our cherished customers. It serves as validation for our organizational culture, one that fosters creativity, inclusivity, and innovation. Our pledge is unwavering—to persistently enhance and collaborate in shaping a brighter future together."," said Amit Gossain, Managing Director of KONE India.
"We take immense pride in our fourth Great Place to Work recognition, which reflects the exceptional contributions of our employees and our commitment to fostering an inclusive and vibrant workplace. Our focus on employee satisfaction and initiatives like Women's Empowerment underpin our journey towards a fulfilling work culture," states Saravanan MP, Director, People & Comms & CSR at KONE India.
This accomplishment showcases the company's commitment to nurturing a culture of trust, inclusion, and collaboration. KONE India is dedicated to building a bright future for its employees, customers, and partners, and these accolades are a reflection of the company's unwavering commitment to its people and the community it serves.
As the global authority on workplace culture, Great Place To Work brings 30 years of groundbreaking research and data to help every place become a great place to work for all. Their proprietary platform and For All™ Model helps companies evaluate the experience of every employee, with exemplary workplaces becoming Great Place To Work Certified or receiving recognition on a coveted Best Workplaces™ List.
In India, the institute partners with more than 1800+ organizations annually across over 20+ industries to help them build High-Trust, High-Performance Cultures designed to deliver sustained business results. Hundreds of CEOs and CXOs from India Inc. are part of the great place community that is committed to the vision of making India a great place to work for all.
The Institute's research shows that great workplaces are characterized by great leadership, consistent employee experience, and sustainable financial performance. These organizations can deliver a consistent experience to all their employees irrespective of their role, gender, tenure, or level. Their leaders believe in the vision of creating and sustaining a great place to work for all and role models being for all leaders.
Learn more at https://www.greatplacetowork.in/ and on LinkedIn, Twitter, Facebook and Instagram.