Jaro Education collaborates with IIT Palakkad to offer World-class techno-functional programmes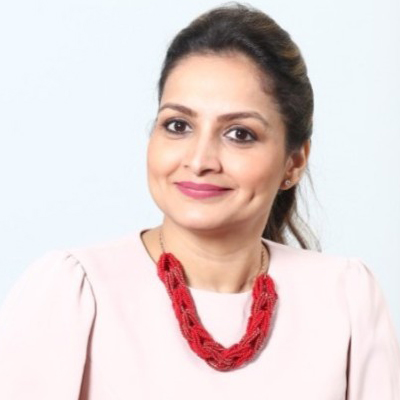 Jaro Education recently empanelled with one of the third generation IITs in India, the Indian Institute of Technology Palakkad, to present premier online techno-functional programmes, meeting the rising needs of techno managers to boom in their IT careers.
A recent report states, "The global information technology market is poised to grow $13,818.98 billion in 2026 at a CAGR of 10.3%." Growing technological advancement is entitled to scale IT services across the world during the forecast period.
Herein, Jaro Education aims to address this increasing demand by providing PG Certification Programmes in Cloud Computing and Cyber Security. Moreover, professionals will receive a prestigious Alumni status & PG Certification – they can upskill seamlessly using Live Online classes through synchronous and asynchronous learning modes.
Further, the Edtech pioneer strives to equip professionals with high quality and 21st century new age online technology programmes from IIT Palakkad, preparing them to lead in a technologically-driven world.
Both the online certificate courses powered by Jaro Education hold great relevance. Cloud computing has emerged as a key distributed system paradigm and Big Data infrastructure in the last few years. Additionally, cloud computing brings information system out of the back office and makes it core to the entire economy. This course is intended for all students who want to participate in the technology shift and understand its implications. They will delve into "Big Data" programming patterns such as Map-Reduce, Continuous Dataflow, and NoSQL storage systems to build Cloud applications.
The Cyber Security course is highly timely due to ever-increasing cyber threats to businesses and government bodies. It is never enough to eradicate the threats only with firewalls and intrusion protection systems. Individuals must be equipped with information security skills to monitor and understand different threat prevention schemes. This programme will teach the students how to analyse network traffic and network and system logs using security information and event monitoring systems. The course will also give students hands-on practices on malware analysis using sandboxes for static and dynamic analysis.
Asserting the vision, Jaro Education's CEO, Ms. Ranjita Raman said, "We're excited to work with IIT Palakkad, one of the most reputed engineering institutes in the country. This collaboration underscores our dedication and commitment to developing the next generation of tech talent. Jaro Education's endeavour has always been to offer professionals a world-class, affordable education with top institutes. We continue to provide high-quality programmes for working professionals to build new-age skills and evolve in a paradigm of the connected world."
The spokesperson, IIT Palakkad (Dr Satyajit Das, Assistant Professor, Data Science) said, "IIT Palakkad is pleased to launch a new-age cloud computing course and cyber security course to help escalate professionals into innovative technology leaders in partnership with Jaro Education. We synchronize professionals with essential techniques and tools to pave their careers in the digital age."
Recently, Jaro Education has announced an allocation of INR 150 million for their second round of ESOPs and INR 1,000 million as their marketing budget for acquiring learners worldwide, enhancing corporate offerings, program portfolio expansion, and brand awareness activities.
Eligible candidates can apply on: PG Certificate Programme in Cloud Computing – IIT Palakkad
About Jaro Education
Jaro Education is India's most trusted online higher education company. The Edtech firm, a pioneer in the executive education industry, was founded in 2009 by Dr Sanjay Salunkhe and has been profit-making since its inception, and it is self-funded. The company aims to nurture entrepreneurs & working professionals from entry-level to C-Suite level in every field and industry by offering executive education programs that cater to their requirements.
Having been recognized for changing the landscape of online education in India, Jaro Education offers more than 28+ management and technology programs in collaboration with reputed institutes. They facilitate the development of management and technology-based online programs for many leading Indian and global institutes like IIM Ahmedabad, IIM Kozhikode, IIM Tiruchirappalli, IMT Ghaziabad, Rotman School of Management (University of Toronto), and Imperial College Business School in London, and others. It also boasts of having over 800 corporate partners like Accenture, American Express, Axis Bank, and Tech Mahindra.
With its strong domain expertise and insight into online programs, Jaro Education has transformed the careers of over 3 lakh professionals in the last 12 years across India through its 30+ learning centres across India.
For more information, please visit: https://www.jaroeducation.com