Intelligent HR Practices: The Role of AI in Building Future Workspaces | Surabhi Sanchita | Vice President – Human Resources | DeHaat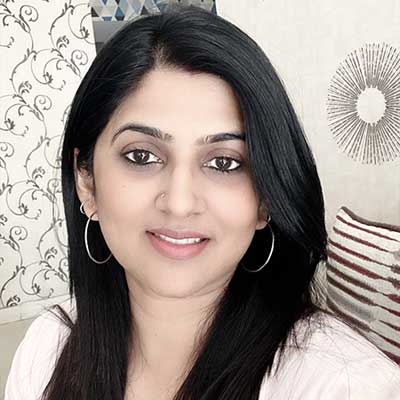 Human resources are the cornerstones of any organization, and ensuring their growth, well-being and development is fundamental to its evolution. The COVID-19 pandemic has exacerbated the need to leverage Artificial Intelligence (AI) to unlock human potential and empower organizations to save time and boost efficiencies. Hence, the use of AI has quickly become a sine qua non for the successful implementation of Human Resource (HR) practices.
The journey of integrating HR with Artificial Intelligence starts with a clear and well-established need. What is our 'Why'? If it's not about tech and software, then what is it about?
The answer is simple, it's about the people and creating solutions that ensure real and lasting value. With businesses becoming more complex and the marketplace more competitive, human resources in any organization need solutions and tools to find and unlock value faster. Too often AI is implemented without first thinking about people, and how this will make their lives easier. Therefore, while people analytics is important, making informed data-driven decisions to create a positive and lasting impact is key.
Mapping the future of workplaces becomes another key aspect to be considered in this process. The COVID-19 pandemic has underscored the need to establish new shared identities and strong connections across organizational boundaries in hybrid settings. A deep understanding of the workforce, embedding their well-being in the organizational fabric, aligning their aspirations with organizational objectives, developing their capabilities to unleash full potential, and driving productivity – unencumbered by locational constraints, requires a fundamental understanding of how to use AI across the employee lifecycle. Developing and acting on result-oriented insights through the use of real-time data to harness workforce potential is crucial. AI provides HR professionals with these data-backed resources and insights which consequently enables them to deliver seamless employee experience, resulting in higher engagement and lower attrition.
It is equally important to consider supporting growth/development and accentuating skill sets of a diverse microcosm of HR professionals too, whilst implementing AI. Continuous collaboration and engagement are essential to alleviate fears of redundancy and embrace digital dexterity. Moving forward, the focus needs to be on the journey and not the destination. In the world of AI, the "destination" is a constantly moving target and there is no one-size-fits-all approach. Hence, embarking on the AI implementation journey requires a set of sequential, logical steps towards a world where people have better, faster, and more effective solutions that add sustainable value to the bottom line.
Following are a few aspects of the AI implementation journey to consider:
Easy Solutions: There are no easy solutions in this journey. Although an effective implementation process might take longer, the results will be more meaningful and sustainable in the long run when it is customized to specific business needs.
Proprietary Back Box Systems: The intangible nature of an organization's IP inherently makes some steps of this journey challenging. Protecting an organization's IP, while embracing proprietary solutions is a fine balancing act.
Analytical Potions: Understanding the issue behind the wealth of data is crucial. The HR professional using AI should be well-versed in the industry and processes. Capitalizing on the right/relevant data and intelligently automating the right process will ensure that the right problem is solved.
Change Management: Adequate change management procedures is a prerequisite to deal with adoption and up-take issues that may creep up during implementation. Making sense of the myriad opportunities that AI offers in the HR domain requires informed decision making and careful consideration of which path(s) to take, why, and in what order.
Smart Teams: Einstein said: "Technology and data in the hand of a fool are used in the same way a drunken individual would use a lamppost for support rather than illumination." Building and empowering HR departments is key to harnessing and leveraging scalable AI technology to accelerate an organization's competitive differentiation.
Agility: Set implementation goals based on the organization's digital maturity and agility. A holistic but practical approach interwoven with the implementation of strategies that are easy to adopt yet highly effective will prevent dead-end investments.
About DeHaat
DeHaat is India's homegrown, largest full-stack agritech company. It uses AI-enabled technologies in revolutionizing supply-chain, production efficiencies in the farming sector. Nurturing a community of over 650,000 farmers, DeHaat offers services ranging from distribution of high-quality agricultural inputs, customized farm advisory, access to financial services, and market linkages to sell their produce.  For more information: www.agrevolution.in