Inclusion, intention and some insights | Surovi Dey Dhupar | Diversity and Inclusion Leader – Enabling organisations celebrate Equity, Inclusion, Belonging & Well-Being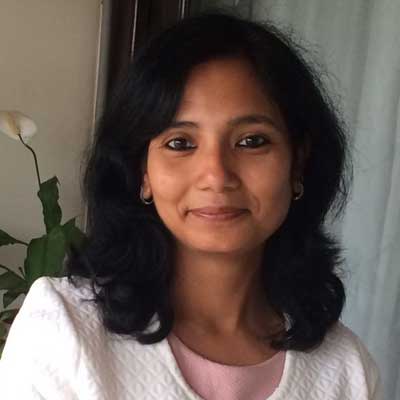 No matter how inclusive we are, we can always do more. We can always do better.
And if there was ever a time for us to be more inclusive, it's now!
Last year was a crash course on the polarities that exists around us. 2020 brought the world closer in many ways but also brought out all the issues that were dividing the world, up-front and centre. Given that, it wasn't a surprise to see and hear so much about Inclusion. While the believers led the path by challenging and standing up to what is right, the cynics continued to look away. But there were a few in between, who believed in Inclusion but didn't know the 'how-to' or 'where-from'. So here are my insights for anyone who wants to join the cause.
I firmly believe that inclusion is driven through intentionality and that is the foundation on which inclusive practices, policies and processes are created. Any hindrances, challenges or roadblocks in the way can be dealt with, if one is armoured with an undeniable intent to bring about a difference.
If intentionality is in order, everything else is miraculously taken care of. Additionally, here are a few considerations that might be of help as well:
Create a long-term strategy – Celebrating International Women's Day, conducting a sensitisation program, doing a theatre based awareness session, are all great. But none of these work as a stand-alone, onetime event. Like any other business issue, have a clear vision & mission statement, set a long term goal and plan, have proper cadence and metrics to measure. Let these be supported by any short-term or one-off event and activity as a reinforcement.
Choose your battles – There are a lot of D&I issues, especially in the current scenario. A lot is being talked about, a lot is happening around us. So it's easy to get overwhelmed. That's why it's important to choose your battles. Do a deep dive to find out what are the key issues in your environment and align them with your overall business objectives and goals. This not only enables us to prioritise but also fetches allies too. With that, it's easier to drive and deliver results.
Accountability – D&I issues are no different to any business issues. So use the same approach – once the solutions are in place and implementation is initiated, start measuring the impact, put governance in place, set clear accountabilities and ownerships. Hold leaders accountable for their actions and encourage them to walk-the-talk. At the end of the day, people emulate what they see, not what they hear.
Do it for the right reasons – While we should all be in compliance with local regulations, it cannot be the only or the primary driver for Diversity and Inclusion. Do it for the people, for the clients, for the communities we serve in, do it because it is the right thing to do.
Start with the right intention, for our intentions creates our realities.
Surovi Dey Dhupar
Diversity and Inclusion Leader – Enabling organisations celebrate Equity, Inclusion, Belonging & Well-Being