Importance of Role of Human Resource in Sales | Atul Parab | Senior GM- HR | Alkem Laboratories Ltd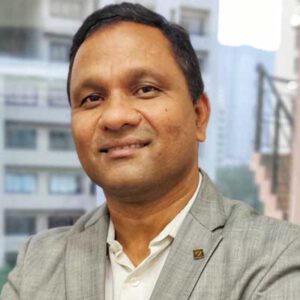 Human Resources, as a discipline, has been going through a great deal of change in the past two decades, there is a need to be more strategic and business-linked. The types and intensity of global changes affecting organizations increasingly have human capital implications in both strategy and operations. While some HR functions will continue to require similar, tactical execution, the need for higher level strategic HR perspectives is growing hence making it
necessary for HR to understand the different needs and functions of business.
To support this a true partnership between the sales team and human resources (HR) can be one of a company's most valuable relationships. When companies need to improve sales, they often look to HR to help improve sales capability and motivation.
To truly create results, HR should look to some of the most impactful drivers of sales performance. Few aspects that make HR indispensable for the sales function are selection, training for product and for keeping up with the market nuances, engagement of the sales force, talent management and retention.
Understanding the sales strategy, territory, market and competition helps HR to better understand the skill set or the competencies required, talent acquisition, assessing training needs proactively and designing compensation plans.
For better performance evaluation it is important that HR understands the market spread, market maturity, product that gives the maximum margin and the company's sales strategy for different accounts.
This helps HR to define better mechanisms to evaluate performance and to decide what incentive plans will lead to improved sales.
Compensation is important to attract and retain talent, but sometimes it might not be the case therefore, it is important for HR to communicate with Sales team regarding career opportunity, benefits, work culture, sales projections etc.
Role profiling using scientific tools based on people's personality and characteristics and then considering the various motivational factors best suited to them can help reap some long term benefits.
At Alkem, We have decentralized the Sales Human Resource & Sales Training by introduction of l HR Business Partners and Zonal Training Managers. The key job functions of the above roles are mainly for quality hiring, structure sales talent induction process followed by Capsule Induction Programme. They participate in various business forums such as cycle meetings, sales review, new brand launch & budget /strategic business meetings to have more people
connectivity as well as understanding the business to decide their way forward & to build cultural changes at the business specific and organizational levels. They also play a vital role in Productivity Enhancement by carrying out the field working in the low productivity HQs as a part of their KRAs.
With increasing business complexities and growth, dependence on internal talent has increased significantly. This not only provides opportunity for career progression but also enables company to retain critical talent. We, at Alkem, believe in Performance, Progress and Growth.
We therefore launched Internal Job posting and conducting assessment; Development Centers which creates the platform for identifying luminous diamonds with potential for growth. Our key objective is to identify capabilities and provide internal talent an opportunity within the organization for growth across different grades.
To recognize high performers and provide them inputs for growth and develop them to take up senior roles, we periodically review the competency inn the organization through various competency based tools which includes Disc profiling and rolled out the training programme through our internal / external L & D team which helps us to build our key talent pipeline.
A proactive approach and bringing in value added programs for Sales force, and working on innovative mechanism to engage sales staff will only add value to sales effectiveness.