HR Trends in 2023 | Aparna Sharma | Consulting Editor | The People Management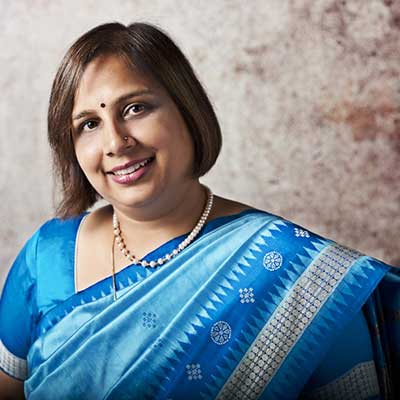 Employee-employer dynamics have changed as a result of the pandemic's acceleration of digital transformation into the future. In my opinion, the year 2023 represents HR's best chance to reframe the function's value in the post-pandemic world. Human resource specialists have played a crucial role in guiding businesses through the pandemic's storm, as well as the subsequent inflation spike and economic slowdown. In other words, HR can significantly affect organisations if properly enabled.
I've outlined a few HR trends that I believe will influence the workplace in 2023. Some trends have existed for some time, but recent events have accelerated them. Many of them are the result of significant changes that organisations have been required to make and, in certain cases, continue to face.
1. Hybrid Work Model
One of the most positive development that we can see after the pandemic is that now it is possible for employees to work from their homes. Many companies that assumed that effective performance with the employees working from home can be unattainable were overwhelmed to see that nothing stopped or slowed down.
Tech businesses will greatly benefit from hybrid work in 2023. Most employed talent is able to work from home and yet produce on schedule. Even less tech-savvy businesses might adopt a hybrid work paradigm. However, there will be a range of deployment levels because certain businesses will still need a lot of on-site manpower.
2. Developing and Retaining Talent
One of the most surprising human resource trends coming up in 2023 is offering training and development programs to employees and promoting from within when looking for talent. It makes sense that growing companies and start-ups will continue to spend money on hiring to fill these labor gaps. From there, the competition will only grow tougher! It will be simpler to hire and retain a diverse workforce with the flexibility of remote working. It will help to increase the skill pool of potential candidates, which will facilitate the hiring of superior specialists. The new challenge will be finding and keeping such a diversified and geographically dispersed skill pool. You can retain your employees and develop future leaders with the aid of creative KPI-based efficiency and performance tracking, a focus on long-term goals and progress, as well as a positive mindset.
3. Employee Experience Redefined
It's 2023 that is coming, gone are the days when employees used to stay connected to a single organization and correspond with their work to ensure their retention. Now employees are no longer inclined to dedicate their services to a single company for their life especially if they don't get a good company culture and growth.
The Human Resource Departments in the organizations are putting a lot of effort into enhancing the employee experience such as offering flexibility, a pleasant work environment, and so on.
4. Acknowledging the Gig Economy
The gig economy is centered on flexible, contract, or freelance work, frequently involving establishing online connections with clients or customers. Because of the demand for flexible lives and the increased adaptability of labor to meet those needs, the gig economy can be advantageous to consumers, employers, and workers.
A growing percentage of full-time employees are turning to gig opportunities out of necessity as a result of the pandemic's setbacks. Businesses that use gig workers benefit financially since more full-time employees are choosing to work freelance.
5. Leveraging HR Data
Digital HR/data-driven HR is the practice of leveraging social media, analytics, and cloud technology to improve the effectiveness, efficiency, and connectivity of HR operations. Companies must make investments in digital platforms that efficiently manage HR processes.
Several HR procedures, including onboarding, performance management, and others, employ this technology. These platforms will assist in fusing people analytics with internal and external data to produce insights that are useful to businesses.
6. Diversity, Equity, and Inclusion (DEI) on priority
Diversity, Equity, and Inclusion have been famous words in most organizations for a while now. DEI initiatives mean addressing bias, discrimination, harassment, unfair wages, and other such issues at the workplace. The shift from in-person to virtual and hybrid work environments has raised the need for DEI.
7. Focus on Employee Upskilling
This idea underlines how crucial it is for businesses to develop talent capabilities in order to increase their overall competitive advantage. Companies will look forward to developing their workforce so that they may improve their performance in a cutthroat market. Employees will take part in more certification programs, attend more training seminars, and gain useful skills that will enable them to succeed in their particular professions, among many other things.
8. Cyber Security to be of More Value
Data breaches and workplace security issues have risen as a result of a remote workforce. More than 74% of businesses blame recent business-impacting cyberattacks on flaws in technology related to remote work. Additionally, 82% of businesses have boosted their cybersecurity budgets, which now make up to 15% of all IT spending.
A large portion of remote employees raises a variety of security and data breach risks, including malware, phishing, and social engineering attacks on unprotected and employee-owned devices. Organizations are actively working to improve cloud service security, convert digital roadmaps and security technology, and develop efficient training programs in order to combat security risks and safeguard company assets and data.
9. Employee Well-being for a Healthy Organization
More than ever, employee health is the most crucial HR trend in 2023, and every company that wants to get the most out of its human resources must support employee wellbeing. In previous years, employee demand for better healthcare increased sharply, proving that people only work at their best when they feel appreciated.
HR experts are likely to give priority to things like counseling and therapy sessions, sick bays or sick leave, and more free time for employees.