HR- The Significant Contributor to Organization's Success
---
HR- The Significant Contributor to Organization's Success
Learnings from Indian Ethos
---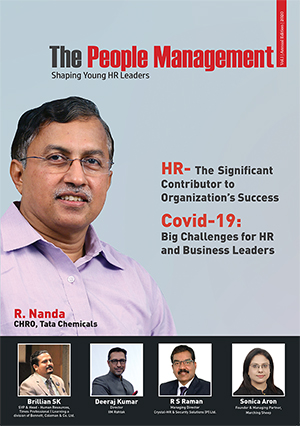 To be a Successful Human Resource Leader, it is not only critical to understand the basic principles of business best practices but it is equally important to be proactive and strategically develop your influence over your organization.
The main strategic role of a company's Human Resources function is the employer-employee relationship. However, there is more to this work than many people realize. Human resources professionals formulate workforce strategy and determine the functional processes needed to meet organizational goals. Their work requires experience as an HR generalist& specialist, which means they must be familiar with all human resources disciplines. Like virtually every other department, the Human Resources role has changed tremendously over the years, mainly due to increasing presence of technology in business routines. Today, HR has increasingly involved technology in its functions – From recruiting new talent to digital admission and routine human resources tools.
---
You may Book/ Purchase your copy Online. The price for One copy is Rs.499/- including shipping charges.
Buy this Special Annual Print edition: Pay Online
---