HR Conference organised by The People Management magazine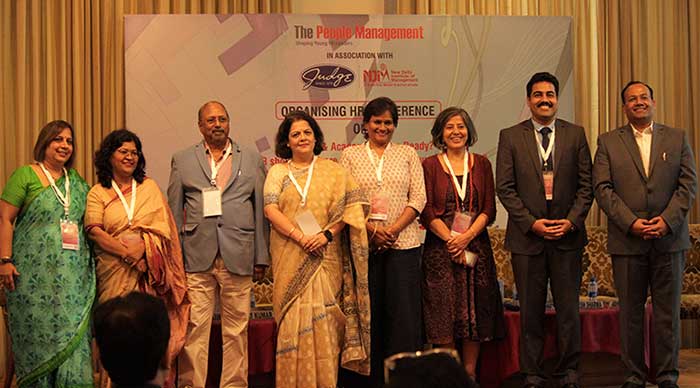 HR Conference at The Hotel Metropolitan and Spa, New Delhi successfully held on 14th Sept-2023 organised by The People Management magazine with Associate Partners –The Judge India Solutions Pvt Ltd and New Delhi Institute of Management. The event was supported by: IIM-Rohtak, Adrenalin eSystems, SJIM-Bangalore and SRM-Ghaziabad. A day- long Conference had three sessions with different themes. All the Eminent Speakers were welcomed and addressed by Aparna Sharma, Consulting editor of The People Management. The Corporate Speakers of the sessions shared their valuable corporate experience and thoughts on what HR, Academia and Business Heads should do together for betterment of the Company.
Session1: Is the Human Resources (HR) Function Future-Ready?
Eminent speakers from leading organisations such as Mr Abhishek Agarwal, President , Judge India- Global Delivery, The Judge Group, Mr Subnesh Sharma, Sr. Director-HR, VVDN Technologies Pvt Ltd., Ms Jayanthi Jagannath, CHRO, KNS Partners, Ms Renu Bohra, CPO, Schenker India Pvt. Ltd, Ms Sumita Majumdar, HR Head, ITC Hotels, Mr Vijay Kumar, Director, Flexy Managers participated and provided their corporate thoughts.
HR professionals need to anticipate trends, embrace technological advancements, and strategically align HR practices with the organization's goals. Still they are not Future- Ready?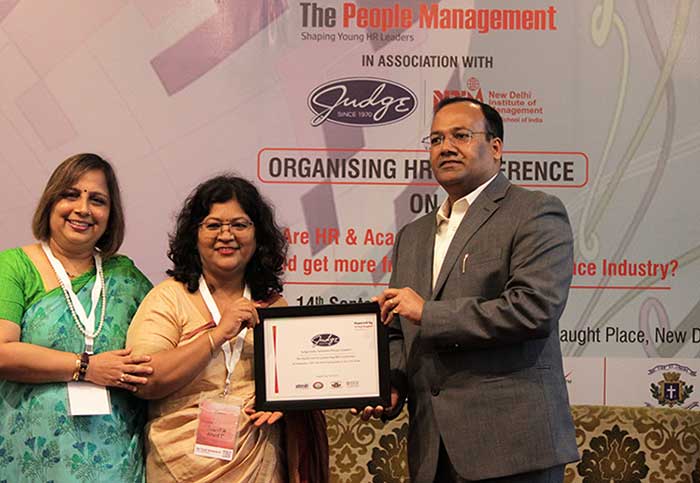 All the Speakers were agreed that we are not future ready. However, we are trying to reach the near level. Organisations across the globe are racing against each other and time to keep pace with the velocity of change. Technology can only get companies so far. The human workforce equipped with their unique set of capabilities and potential remains essential to the success of any business. But to prepare a future-ready workforce, HR leaders must
reimagine the work and workforce, nurture skills and capabilities, embed learning in the flow of work, complement it with technology and build a talent pipeline ready for action. Most of the leaders have found that HR is equally required to have a great business mind to understand the business with people.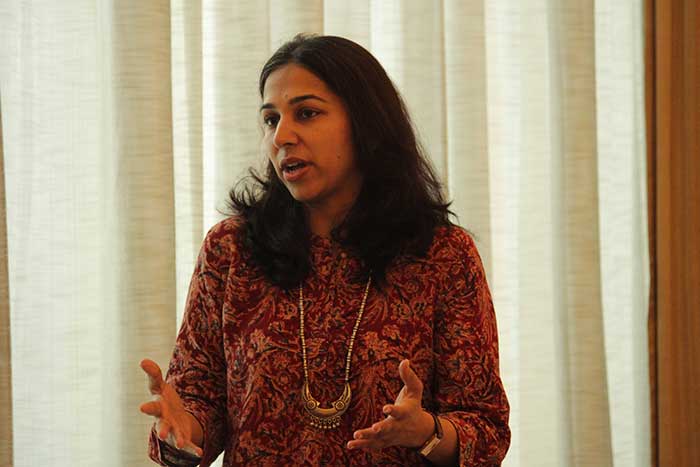 After mind-blowing session and debate has touched upon several aspects including the skills and competencies required for future ready. On other hand, the discussions happened on implementation of DEI for the better future of the organization. The future-ready workforce is designed to be agile, resilient and flexible. While organisations are future-focused, how can they be future-ready?
The Book named: The 3I Effect : Decoding Intent, Intelligence and Integrity for a Wholesome Life written by Mr Abhishek Agarwal, President , Judge India- Global Delivery, The Judge Group, (https://www.amazon.in/3I-Effect-Intelligence-Integrity-Wholesome/dp/1638508747 ) was released in the end of the Session.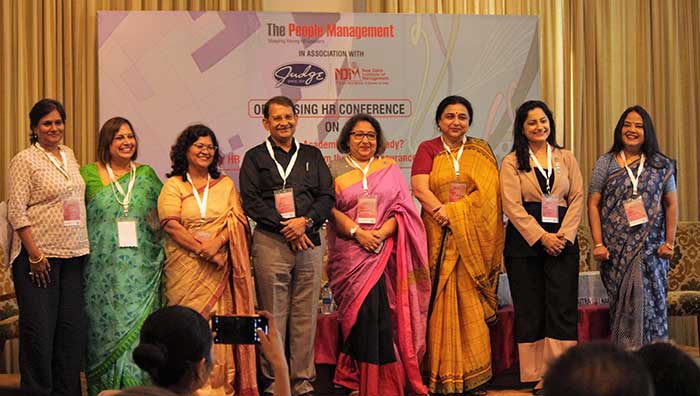 Session 2: Are Industry & Academia Future-Ready?
Eminent Speakers from the leading Institutes and Organisations such as Dr Prafulla Agnihotri, Director- IIM Sirmaur, Prof. (Dr) Rachita Rana , Director IITM (Institute of Information Technology and Management), Ms Jayanthi Jagannath, CHRO, KNS Partners, Dr Nancy Juneja, Founder and CEO – RevUp Life Skills, Co Founder – MENTORx, Ms Shayanti Sen, HR Director, The Judge Group, Dr Runa Maitra, Founder- People Talent International, HR Influencer participated and contributed their thoughts.
The skills and knowledge taught in classrooms may not align with current industry requirements- What are the gaps between Academia and Industry?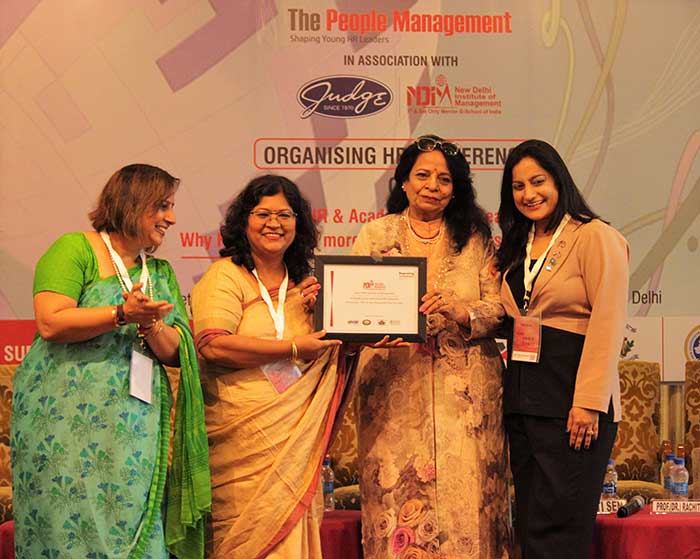 The Corporate Speakers (specially HR Leaders) of this session found the huge gap in Industry and Academia. Lack of team work, communication, corporate behaviour can easily be seen in Freshers when they initially join the organizations. Also as per the Business Leaders, the students / freshers are not ready to go extra or additional steps. On the other hand the Academia Leaders see this in a different perspective. According to them, 30 or 40 minutes interview of Students is not the solution until the Corporates or HR go for a long term association to understand the hiring needs. Thirdly, understanding New age student is very important. Hence, understanding, tackling, managing and motivating them is a challenge for both Industry and Academia.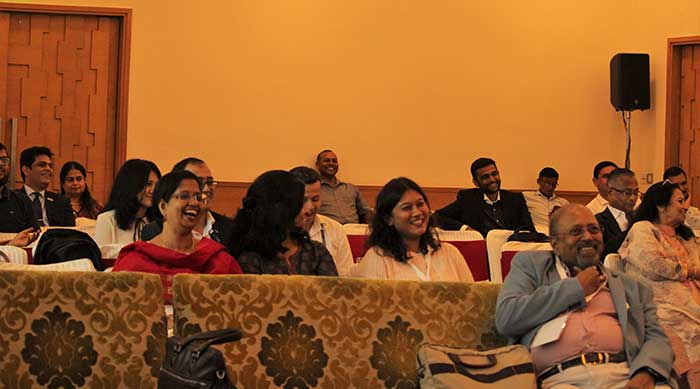 In a debate, Corporate leaders advised Institutions to improve Skill and communication part of Students for easy transition from college to corporate. On other part, Academia Leaders commented that regular interaction, engagement, adoption is very important to understand each other's requirement to lead smooth and easy transition for both the sectors. However, last but not least, it is very important for the organizations, educational institutions, and students to quickly adapt to the paradigm shifts in the industry for the betterment and continue success ahead.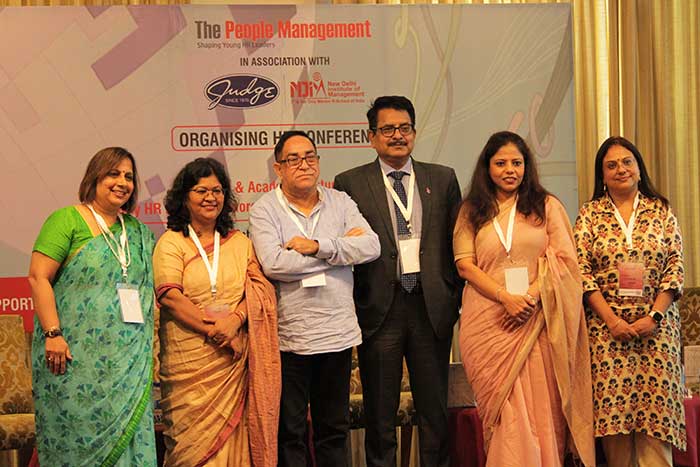 Session 3
Eminent Speakers from the leading organisations such as Ms Sonica Aron, Founder and Managing Partner, Marching Sheep, Ms Pallavi Poddar, CHRO, Fenesta (DCM Shriram Group), Mr. Anil Tyagi, VP-Global and Corp.HR, Kusum Group of Companies, Mr. Deepak Bharara, Director, People A2Z participated and shared their valuable thoughts.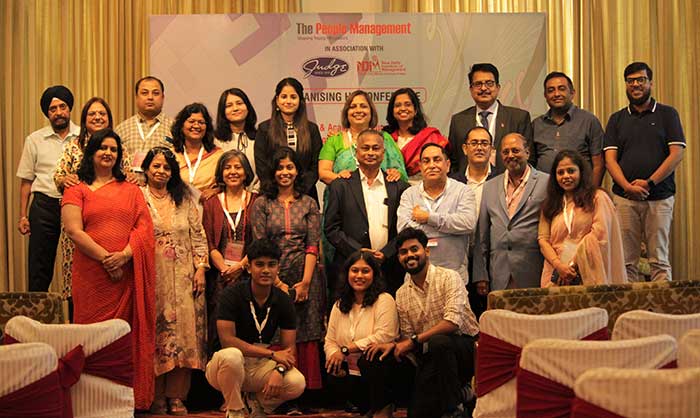 Health insurance ensures that you and your family are financially safe and secured during a medical emergency but what about mental health? Are Insurance companies really working on it?
The Corporate Speakers of this session agreed that the health insurance is not only important but a necessary component as a part of compensation for any employer. The organisations were buying the Group Health Insurance to cover their employees and family members for covering hospitalisation expenses up to a prescribed limit. The importance of Health insurance hit during the post-pandemic when people realised the tremendous stress in job. Hence realised the importance of Wellness, Mental health etc. It was noticed by everyone that the Mental health issue is a cross generation, not gen XY or millennial. The speakers further explained that earlier there were 7 or 8 Insurance Companies and presently it is grown 25 plus.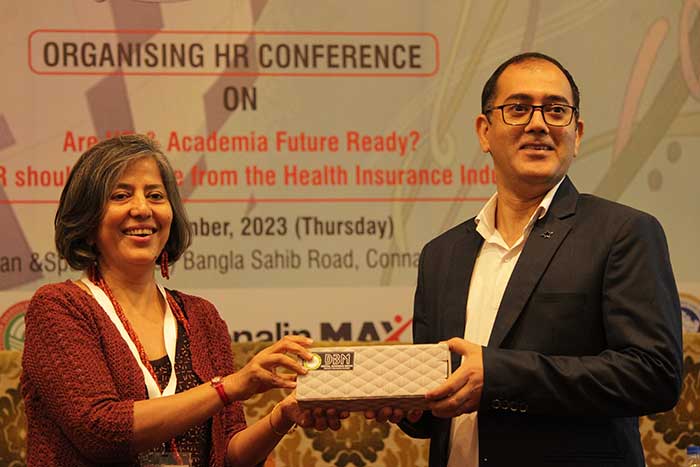 After a debate, the Speakers commented that It is high time for HR to look into the right policy for the employees. Must bargain on maternity benefits in terms of cost. Also add or include Health insurance plans that include mental health coverage can help to offset the cost of treatment and make it more affordable for individuals.